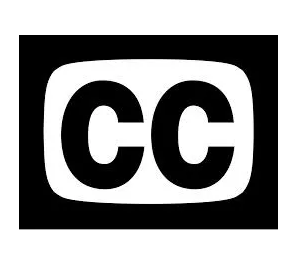 Closed captioning is an assistive technology for the hearing impaired that displays the audio portion of a television signal as printed words on the television screen. Closed captions are hidden as encoded data within the television signal, and a viewer wishing to see the captions must use a set-top decoder or a television with built-in decoder circuitry. Since July 1993, all television sets with screens 13 inches or larger have been manufactured with built-in decoder circuitry.
ABC6 WLNE-TV broadcasts contain closed captioning.  If you experience problems with closed captioning on your television set, please contact us so that we can remedy the situation or provide assistance.  Please contact Don Curtin, Director of Broadcast Operations at 401-453-8058 Monday-Friday between the hours of 8:30 AM and 5:30 PM.   You may write to Don Curtin, ABC6 WLNE-TV, 10 Orms Street, Providence, Rhode Island, 02904 or by email to dcurtin@abc6.com.  Closed captioning on ABC6 is brought to you by Sparks Law.
Email Alert Signup
Sign up for our Breaking News email alerts!