Accused Arizona Shooter Loughner to Face Judge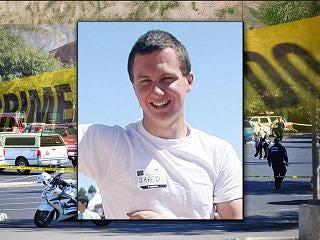 TUCSON, Ariz. (AP) – Authorities are working to appoint an attorney before today's court appearance by Jared Loughner.
The 22-year-old is accused of trying to assassinate U.S. Congresswoman Gabrielle Giffords, killing six and injuring 13 others at a political event in Tucson, Arizona.
Loughner is scheduled to appear in federal court in Phoenix later today.
Authorities are asking that San Diego attorney Judy Clarke defend Loughner. Clarke has served on teams defending Oklahoma City bomber Timothy McVeigh and "Unabomber" Ted Kaczynski.
Meanwhile, the congresswoman shot in the head Saturday remains in intensive care at a Tucson hospital. Doctors say they're hopeful because Giffords is responding to commands.
Later today, President Barack Obama will lead the nation in a moment of silence to honor Giffords and the others injured or killed in the mass shooting.
Copyright 2011 by The Associated Press. All Rights Reserved.