Amber Alert suspect appears in RI Federal court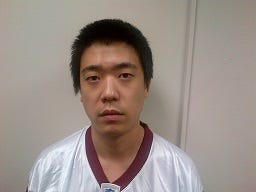 By: Robert Bumsted
rBumsted@ABC6.com
@rBumstedABC6
Daniel Berger entered the court and looked around with wide eyes as he was released from handcuffs Tuesday afternoon. It was the first appearance the New Jersey man made in a Rhode Island court since police say he kidnapped a Portsmouth teen he met online.
Berger has been charged with one count of transporting a minor with intent to commit a sexual act.
Last week, police say Berger took a 13-year-old girl from her home on Ferry Landing Circle in Portsmouth, setting off a multi-state search. After more than 12 hours, the teen was found in Berger's apartment.
"I think there's mental health issues involved and we'll be able to address that more [in the future]," said Berger's lawyer Olin Thompson outside court on Tuesday.
According to court documents, the victim said she had sexual intercourse with Berger. But so far, only the transporting charge has been filed. Prosecutors declined to comment on whether additional charges would be added.
Berger is being held without bail pending another hearing scheduled for August 7th.