Accused child rapist from Mass. captured in Florida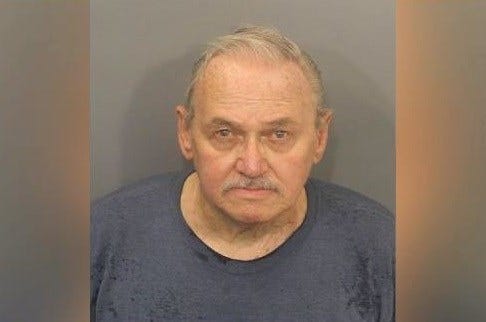 By News Staff
news@abc6.com
An accused child rapist on Massachusetts' Most Wanted List has been captured in Florida.
Police have been on the lookout for 75-year-old John Munroe, who was arrested in September by Fall River Police for allegedly sexually assaulting a little girl who was under the age of 10. Police found a packed suitcase and shotgun at his home at the time.
He was put on a GPS monitoring bracelet before his trial in October, but he took it off. His car was found abandoned in Hull, Mass.
Thursday morning, Munroe was found at a residence in Deland, Florida. He was arrested and charged as a fugitive. A Massachusetts State Trooper who, coincidentally, was in Florida, drove across the state to assist with the arrest.
Munroe will be rendited back to Massachusetts to face charges of rape of a child with force; indecent assault and battery on a child under 14; aggravated rape of a child; enticing a child under age 16; posing or exhibiting a child in a nude or lascivious manner; and possession of child pornography.
© WLNE-TV 2016