Accused Killer to Police: "I Was Hired"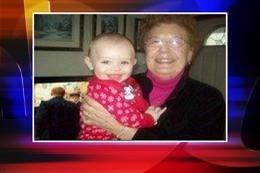 The investigation into the brutal murder of an elderly Pawtucket woman has taken a bizarre turn. Police have the accused killer in custody, but now say he may not have been working alone.
Detectives say they're certain 52-year-old Robert Lamoureux beat and strangled the elderly Pawtucket woman to death. Now, they're trying to find the person who Lamoureux says hired him for the murder.
In November of 2010, 83-year-old Pauline Buco was found beaten and strangled inside her Pawtucket home. It was almost case closed. Police linked DNA from the crime scene to 52-year-old Robert Lamoureux. A Warwick man who served 16 years in prison for a separate murder he committed in 1982. On Tuesday, he was indicted for killing Buco, but police say it wasn't his idea.
"Who would want to kill an 83-year-old woman? That's a good question," answered Major Arthur Martins of the Pawtucket Police Department.
Martins says new information raises another question. Lamoureux told police he was hired to kill Buco. So now detectives are going back, this time asking who hired Lamoureux as a hitman?
Elisangela Freitas lives around the corner. After the murder, she stopped working nights because she was afraid to go outside.
"This neighborhood is quiet but when that happened it was crazy," said Freitas.
Lamoureux's arrest had brought her relief, but knowing someone may have hired him makes her wonder. Buco has two sons, one of which moved in a few months after his mothers murder.
"That they did it because they wanted to move in or keep what she had, " said Freitas.
Detectives say the son, John Buco, lives in the house with his girlfriend, two kids, and a goat. Detectives say they've been cited for having a farm animal in their home, it's against city ordinance.
Freitas says after the son moved in, the home sees a lot of traffic now.
"There was so many cars in that driveway, every time you go in there's people coming in people coming out, which before you never see anybody," Freitas said.
Police are asking for your help.
Major Martins says, "If anyone in your listening audience has heard this before we'd be willing to listen to what they have to say."
Detectives say this new information is like starting all over again. They will re-interview family and neighbors looking for any clues as to who may have paid for this murder. Detectives say both sons did have an alibi for the time of their mothers murder.