Accused killer's friend speaks of toxic relationship before Cranston woman's murder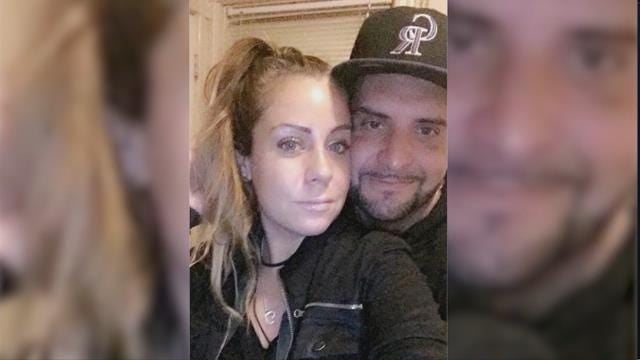 For the first time, we're hearing from the best friend of an accused killer, getting his thoughts on a toxic relationship that investigators say led to a brutal murder in Cranston on Wednesday.
This comes as police reveal new details in what they are calling a particularly heinous crime that was difficult to stomach.
Michael Marrapese was arrested after being accused of killing his ex-girlfriend Lauren Ise. Marrapese is being held without bail on the charge of first-degree murder.
Allen is a longtime friend of Marrapese's who said they have known each other for more than 30 years.
He's describing a strained relationship in the months leading up to Ise's murder and even outlined a potential motive that Cranston Police confirm they are looking into.
Allen said that Marrapese would be the last person he would expect to do something so violent and is painting a positive picture of the 40 year old.
"I can tell you one thing, Mike is not a violent person. Anybody that knows Michael knows he's not a violent person," Allen said, speaking under the condition of anonymity.
He said the two were with each other for less than two years, but he said there was constant fighting as the two tried getting their lives in order.
"Argumental all the time," he said. "I can't say what happened but I don't see Mike beating her up."
As Allen described a docile Marrapese, police and family members, including Ise's mother Cheryl Palazzo, said the pair had a hostile relationship, with Marrapese displaying the warning signs that something bad would happen.
"[Michael was] banging on her window telling her he was going to kill her," Palazzo said outside of court Thursday.
Cranston Police tell ABC 6 that they were called to Marrapese's Bayview Avenue home the day before the murder, where Ise had been staying alone.
She reported that Marrapese was banging on her windows early that morning and driving around the neighborhood.
Ise told police she had a no-contact order against him, but it turned out that she didn't. In fact, Marrapese had a restraining order against Ise.
Police tell ABC 6 it was at that time that Marrapese was knocking on neighbors doors on Bayview Avenue asking if Ise was seeing somebody else.
Ise told police she would get a no-contact order, but she was murdered the next day. Police said at the time there was nothing they could do to bring Marrapese into custody.
Allen said he could only think of one possible motive that police confirm they are investigating.
Allen said that Marrapese told him about the couple arguing over Marrapese's mother's ashes in the past, that were in Michael's possession.
"I think it had to do with the mother's ashes, I really do because Mike had nothing else he wanted from [Ise]," Allen said.
With the investigation ongoing, police will not say if there was any forced entry into the apartment or exactly how Ise was killed.