Accused Navy Yard shooter stayed at Raynham temple last month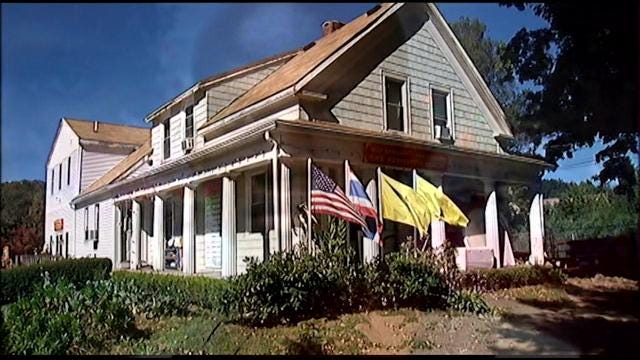 By: Melissa Toupin
In the days following the shooting rampage at the Washington D.C. Navy Yard we are learning more about accused shooter Aaron Alexis and his connections to New England. Alexis sought help at the V.A. medical center in Providence, where he told emergency room workers he was suffering from insomnia. He was given sleep medication and told to follow up with a primary care physician.
"There were a lot of red flags," said Chuck Hagel, Secretary of Defense. "Why they didn't get picked up? Those are all legitimate questions that we're going to be dealing with."
Officers in Rhode lsland alerted the Newport Naval Station about their run in with Alexis and how he told them a bizarre story about strange voices and microwave machines, but the Navy says the information was never passed up the chain of command.
"If someone is in a position where they have access to information and facilities because of their clearances, a mental health issue or problem can be extremely serious,"said Mary Ellen O'Toole, a FBI profiler.
A months before the murderous rampage Alexis took refuge at a Buddhist temple in Raynham. Members there spoke to WFXT-TV in Boston. They told FOX25 that Alexis asked a monk for a place to stay after having trouble sleeping in Rhode Island hotels. The monk said they had no room, but allowed Alexis to stay on a small mat in a storage facility on the property.
The next morning the monk says Alexis came back to say 'thank you' and 'good-bye.'
"He just acted normal. He just came. He spoke Thai. Just really polite," said one board member.
"I said, 'oh my god.' This is the guy. That came here? I can't believe it!" said another.
Alexis' mother has apologized for her sons actions.
"To the families of the victims I am so, so very sorry that this has happened. My heart is broken," said Cathleen Alexis.
12 people were killed in the shooting.
Information provided by Associated Press, ABC News, WFXT-TV