Aceves Gives up 3 Homers as Mud Hens Cool Off PawSox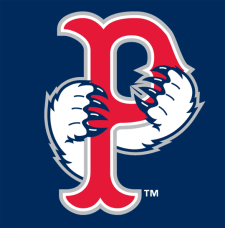 Ken Bell
PawSox news release…
PAWTUCKET, R.I. — The
Pawtucket Red Sox entered the weekend riding one of the best stretches
in franchise history, with much of their success coming at the expense
of the Toledo Mud Hens.
But on Friday in the last of eight straight encounters and following six
straight Pawtucket victories, the Sox fell to Toledo, 10-6, before
4,299 at McCoy Stadium.
Closing out back-to-back, home-and-home series, the Mud Hens hammered
four home runs to avoid a Pawtucket sweep of the four-game set at McCoy,
after losing their final three meetings in Toledo.
The PawSox entered the contest at 51-29, their best record since an
85-58 finish to 2008, and had won 13 of their previous 15 games.
But leadoff batter Argenis Diaz set the tone in the first inning against
Alfredo Aceves with a double and eventually scored on a sacrifice fly
by Nick Castellanos.
Castellanos later delivered one of the three home runs off Aceves (L,
3-2) in his five innings of work. Toledo's Ben Guez and Jordan
Lennerton also went deep, helping the Hens build a 5-0 lead for their
lefty starter Pat Misch.
Misch (W, 3-5) yielded just two singles the first five innings, retiring
10 straight and 13 of 14 batters, before giving up a home run by
Alberto Rosario in bottom of the sixth. Both homers for Rosario,
Pawtucket's backup catcher, have been hit off Misch.
With their lead at 5-1, the Mud Hens added four runs off Terry Doyle in
the seventh inning. Designated hitter Alex Avila, continuing a major
league injury-rehabilitation assignment, belted a three-run homer and
Mike Cervenak produced an RBI double for a 9-1
lead.
Pawtucket got to Misch on the other side of the stretch, with a
run-scoring double by Jeremy Hazelbaker and two-RBI single by Jackie
Bradley Jr. to pull within 9-4.
After each team scored in the eighth, Drew Sutton doubled home Rosario
in the last of the ninth to make it 10-6. But Sutton was thrown out at
the plate by right-fielder Danny Dorn on a single by Bryce Brentz to end
the affair, as well as the season series
between the Hens and Sox.
Pawtucket continues its nine-day homestand Saturday at 6:05 p.m., when
it welcomes the Scranton-Wilkes Barre Rail Riders for the opener of a
five-game series. Lefty Chris Hernandez (3-2, 4.42) is scheduled to
start for the Sox opposite Graham Stoneburner (2-4,
4.57).