ACI remains under modified lockdown following death threat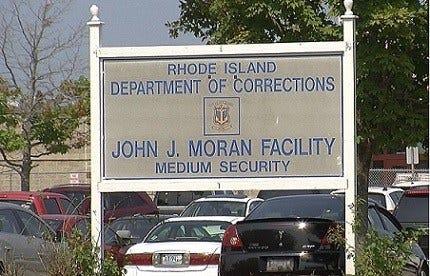 By Kirsten Glavin
kglavin@abc6.com
The entire John J. Moran Medium Security was under modified lockdown Thursday, after a graphic death threat was made to all correctional officers on Wednesday.
"We received a letter, alleging a very graphic death threat on staff," confirmed Richard Ferruccio, President of the RI Brotherhood of Correctional Officers Union.
The incident was not a first for the Rhode Island department of corrections. Last week, the facility received two other threatening letters. One of which was signed "Isis."
"At this day and age, we need to take these types of threats seriously," said Ferruccio. "You never know what could happen."
Because the letter was received from an internal mail process, Feruccio said the threats came from someone on the inside. More than likely an inmate.
The Medium Security Facility alone holds roughly 200 hundred correctional officers, overseeing more than 1 thousand inmates, between four different daily shifts.
According to Ferruccio, a search team spent hours Wednesday night, looking for weapons, drugs, and any information that would lead to the author of the letter.
"It's a reminder of the dangerous job that we have. When we walk into a facility, we're at risk. We all acknowledge that. But when you get an active threat like this, it really raises your level of awareness, that this could happen at any time," said Ferruccio.
The Internal Affairs Unit, Special Investigative Unit, and State Police are still investigating the death threats.
(C) WLNE-TV 2015