'Actions speak louder than words': Dighton-Rehoboth yearbook photos of charged guardsman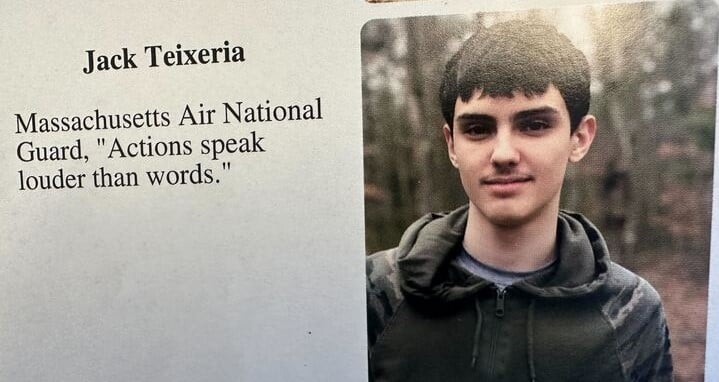 ABC 6 News obtained yearbooks on Friday with photos of a Massachusetts Air National Guard member who is accused of disclosing highly classified military documents.
Jack Teixeira was a graduate of the Dighton-Rehoboth Regional High School class of 2020, according to the superintendent.
His senior quote was "actions speak louder than words."
He is a person of interest in a recent leak of military documents on the Ukraine war on social media.
Teixeira was arrested by federal agents at his North Dighton home on Thursday.
The 21-year-old was detained Friday after appearing in federal court in Boston.
He faces two charges in connection to the leak that carry a sentence of up to 15 years.
Teixeira will be held pending a detention hearing next Wednesday.