Acushnet Elementary named ESEA distinguished school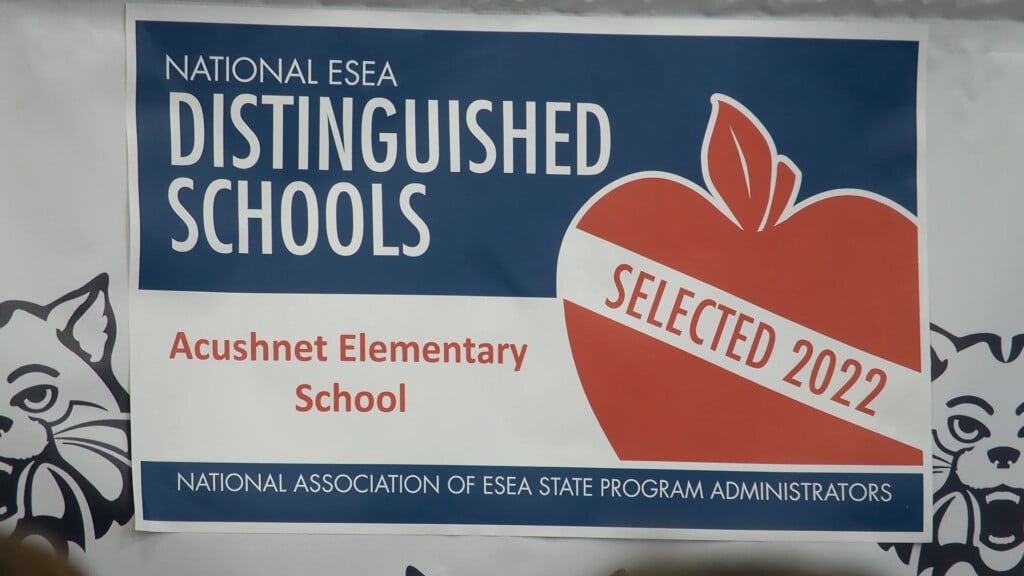 ACUSHNET, Mass. (WLNE) — The National Association of ESEA State Program Administrations said Acushnet Elementary School was named a National Distinguished School.
According to NAESPA, Acushnet Elementary is one of only 100 schools recognized nationwide.
The school was nominated in recognition of their successful programs and progress made by students.
Dr. Paula Bailey, superintendent of Acushnet schools said, "becoming a distinguished school does not happen overnight or by chance."
"It is the result of focus, persistence and team work by our staff and students," Bailey continued.
Another Bay State school recognized by the NAESPA is Whitter Regional Vocational Technical High School in Haverhill.
Jeffrey Riley, the commissioner of elementary and secondary education, said he is proud to see two Massachusetts schools recognized this year.
This program has been in place since 1996 and highlights schools using three categories:
Category one: Exceptional student performance and academic growth.
Category two: Closing the achievement gap between student groups.
Category three: Excellence in serving populations of students like homeless, migrants or English learners.
More information regarding nominated schools is available at the ESEA webpage.