Additional Rain Expected Tonight & This Weekend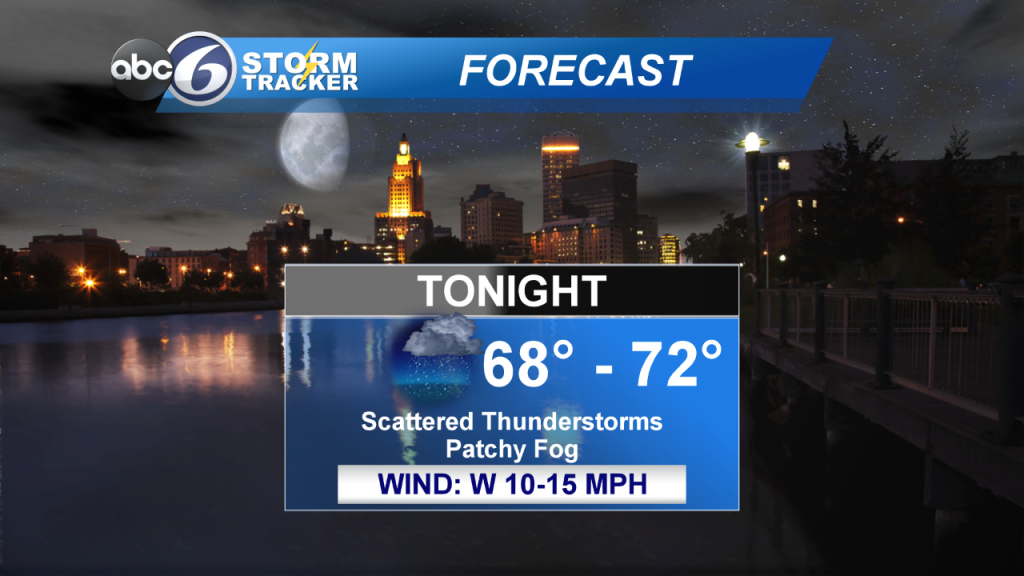 Scattered storms overnight. Rain may be heavy at times. Muggy and mild, around 70°.
Saturday, a few showers early with another chance of isolated showers and storms late-day and evening. Humid. 70s to near 80°. Saturday night, an early storm, otherwise a few clouds. Mid-60s.
Sunday, partly sunny Around 80°. Sunday night, showers likely. Mid to upper 60s.
Monday, showers and thunderstorms. Around 80°. Monday night, more rain. Upper 60s.
Tuesday, early showers, otherwise partly sunny. Upper 70s.
Wednesday, a mix of sun and clouds. Warmer, mid-80s.
Thursday, partly sunny with a slight chance of a storm during the afternoon. Humid and warm, mid to upper 80s.
Friday, partly sunny. Mid to upper 80s.
ABC6 Chief Meteorologist, Jeff Desnoyers
Email: jdesnoyers@abc6.com