Advisory committee to help mayor-elect transition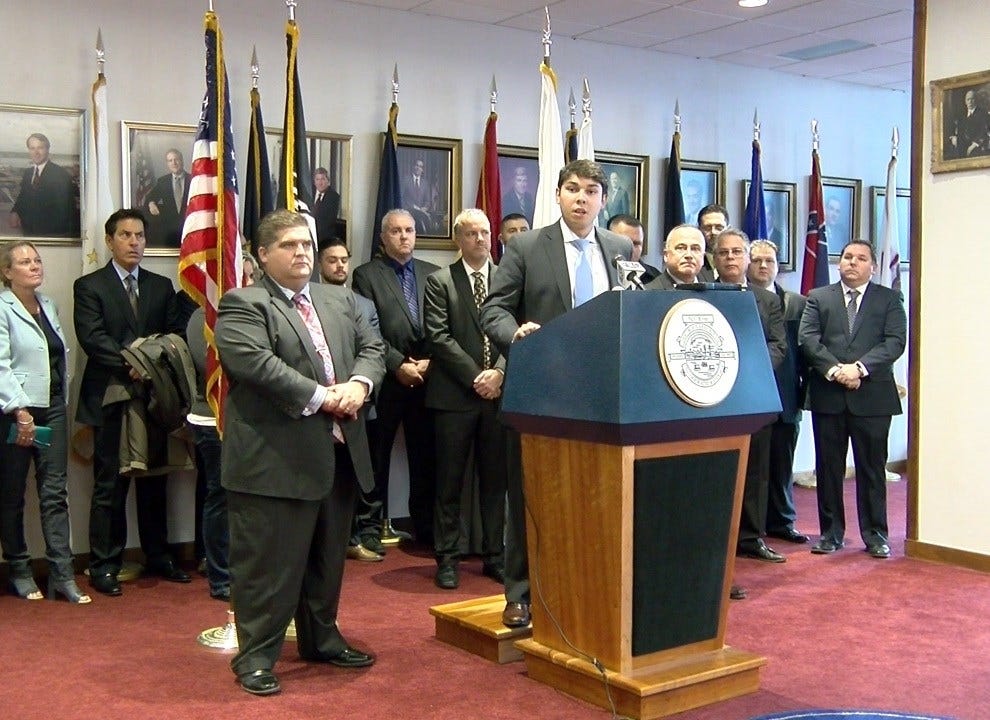 By: Melissa Randall
@MRandallABC6
Fall River's Mayor-Elect has big plans for the city and now he has a team to help him. Jasiel Correia held a press conference Tuesday morning to announce his first appointments plus and advisory committee to help him make the transition.
"These are some really great individuals and I mean we made this as non–political as possible. These are truly experts. Some of them I don't know well, but they came really highly recommended.
The 32–members of the newly named advisory committee will act as a sounding board and will give the mayor input during his first term in office.
"I think one of the biggest assets that I am going to be able to provide is to listen. Listen to the community, listen to people and take their advice and implement the strategies they are presenting," said Correia.
Co–chairs Bob Canuel and Carl Garcia are ready to get the ball rolling.
"I think what we are hoping to accomplish is to provide for him some concrete and creative ideas that will help him prioritize how to move the city forward," said Canuel.
"We're not here to be just a transition team. Our goal is to be an advisor to the mayor over the next year to come up with some bullet points, to come up with some ideas and to follow up," said Garcia.
The 6 different committees include: economic development, education, public safety, arts and culture, organization and city finances and waterfront development.
The Mayor–elect also named his future city administrator, Cathy Ann Viveiros, Chief of Staff Christopher Parayno as well as legal advisor and media liaison.
© WLNE-TV 2015