After arrest, Judge orders Reale to serve rest of sentence for DUI death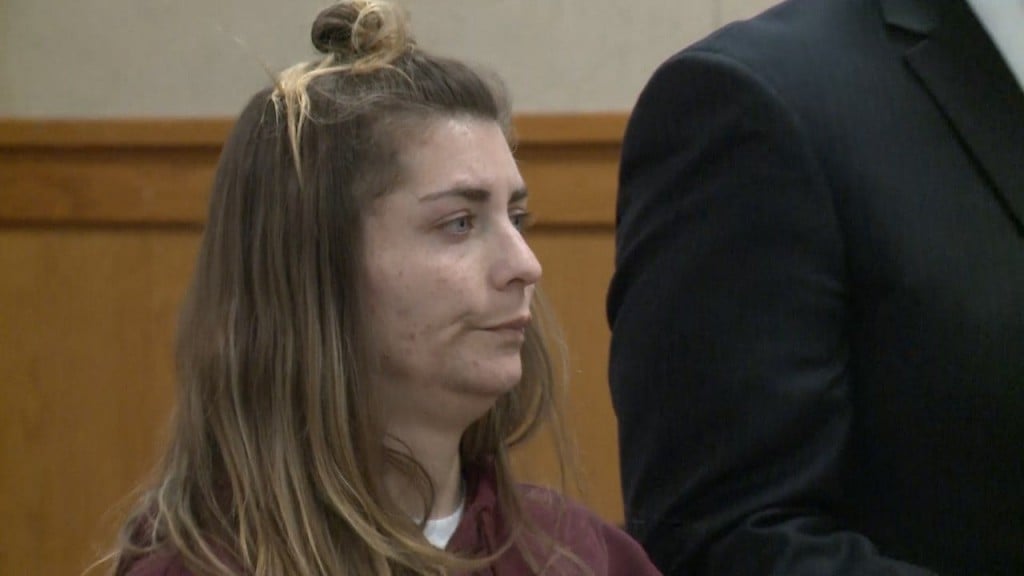 WAKEFIELD, R.I. (WLNE) — Judge Melanie Wilk Thunberg ordered 35-year-old Laura Reale Monday to serve the remaining two years of her prison sentence for driving high and killing a man, after her latest arrest in which she was busted with drugs yet again.
"The court is removing the entire suspension of your sentence. You are undeserving of anything less," said Judge Thunberg.
In 2010, Reale ran a red light and crashed into 27-year-old Colin Foote's motorcycle, killing him.
While awaiting sentencing for that, prosecutors say she got prescription drugs from another inmate.
Then, following a 2016 release, Reale was arrested again for using someone else's urine to pass a drug test, and admitted to using marijuana while getting counseling for it.
"You perpetrated a devious fraud on all of the earnest folks who were trying to help you and treat you to make you better," said Judge Thunberg Monday.
Then on the 15th of this month, Reale was arrested in Westerly after police found her passed out in the passenger seat with drugs in the car.
On Monday her attorney Michael Lynch argued she's made progress.
"We have an individual that quite frankly has been trying to take her steps forward, and yes she's had some steps back, but she is continuing to take those steps forward," said Lynch.
"A lot of people have been trying to help Ms. Reale over the years, but she continues to go back to controlled substances," said Assistant Attorney General Jay Sullivan.
Following Reale's 2016 arrest, Colin Foote's father Robin told ABC6 he doubts Reale will ever learn.
"Someone who is so unrepentant, with no remorse and continues to indulge in drugs in their own world with no thought about others–that's scary," said Robin Foote.
Speaking to ABC6 on the phone Monday, Robin Foote says the decision is a victory for the State of Rhode Island, and he believes justice has been served.
©WLNE-TV / ABC6 2019