After being notified multiple times, homeless encampment removed from Woonsocket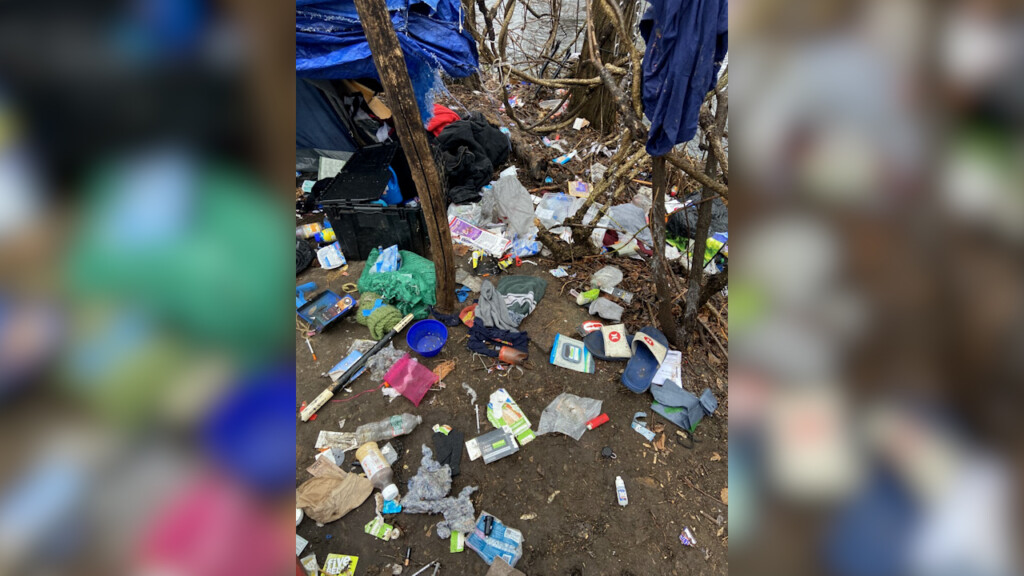 WOONSOCKET, R.I. (WLNE) — A homeless encampment in downtown Woonsocket was evicted Wednesday night by the Department of Public Works, after being notified over a dozen times by Woonsocket police.
Chief Thomas Calouro said in a statement to ABC 6 News that they began "outreaching the people camping by the bypass on the 28th of December. No less than 12 times officers from different shifts explained that the area was to be worked on by highway on the 3rd."
"They were all repeatedly offered transportation to Cranston Street Armory in Providence," added the chief.
The Director of Public Works, Steven D'Agostino, told ABC 6 that conditions were unsanitary following the discovery of multiple hypodermic needles.
Homeless advocates were upset with the way it was handled, saying the city should have worked with the residents of the area.
Woonsocket police, as well as D'Agostino, told ABC 6 transportation was offered to the residents to bring them to the Cranston Street Armory in Providence.
"The Department of Public works performed an activity in that area, we removed down trees and limbs and rubbish, and all occupants of that area were notified well in advance and given multiple locations that they could go to," D'Agostino said.
ABC 6 reached out to the armory to see how many residents they may have taken in, but did not get a response yet.