After Flurry of Moves, Celtics Land Arkansas Forward Jordan Walsh At #38 Overall In NBA Draft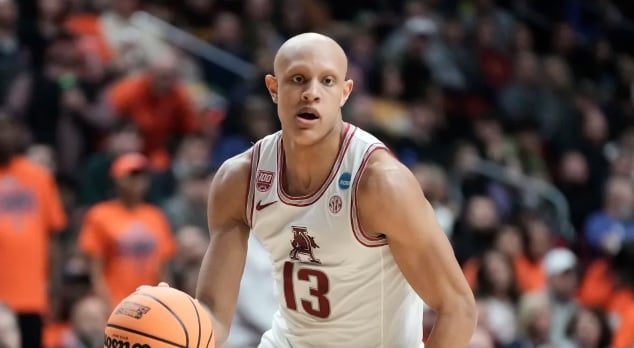 The Celtics started the night with the 25th overall pick and a spot in the first round of the 2023 NBA Draft.
Boston ended with a second round selection and future second round picks.
The C's trading down the draft board multiple times Thursday before selecting Arkansas forward Jordan Walsh at #38 overall.
Walsh averaging 7.1 points and 3.9 rebounds per game in one season for the Razorbacks last winter.