After over 25 years and thousands of votes, some Rhode Islanders receive 'ocean' plate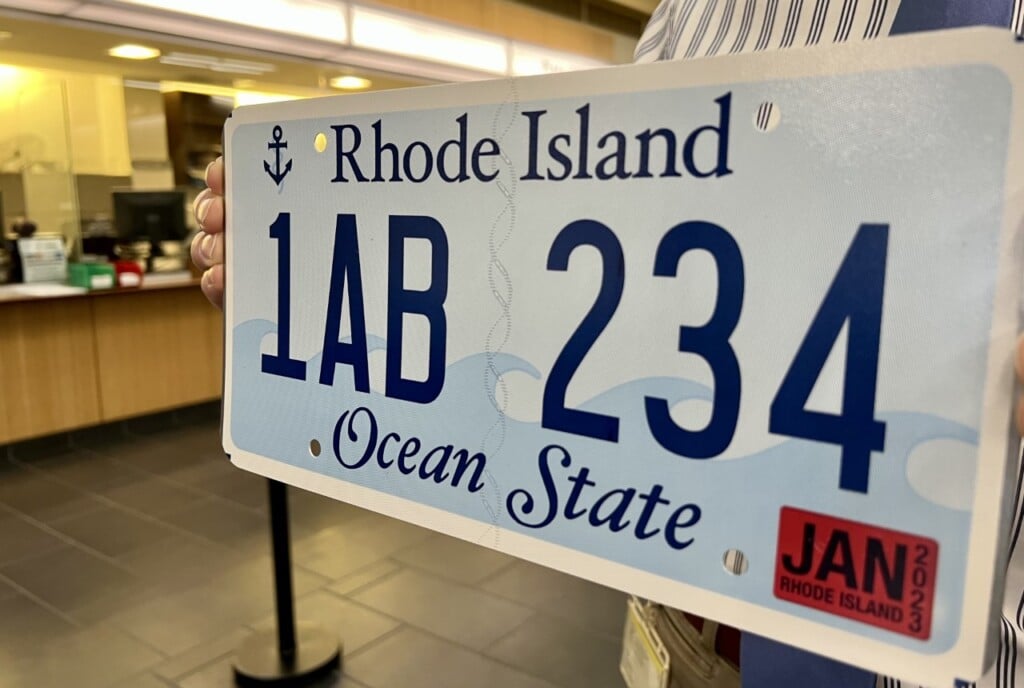 CRANSTON, R.I. (WLNE) — The Division of Motor Vehicles started issuing Rhode Island's new "ocean" license plate on Tuesday.
The old "wave" plate has been on cars in the Ocean State for the past 25 years.
After over 100,000 votes last spring, the public voted on the "ocean" design. The new plate has five small waves along the bottom, with a flat finish.
ABC 6 News spoke with Paul Grimaldi, spokesman for the Department of Revenue, about the anticipated shift.
The public is excited for a change, but said they will miss the memento.
"There's something that I've learned about Rhode Islanders, they have just a special affinity for license plates," said Grimaldi. "People love their vehicles, they want them to look good, and they think that the license plate is a an accessory to that, and they want it to be reflective of the state and in ways their own personalities."
Grimaldi said the license plates will be issued to all Rhode Island residents in the next two years.
The time of renewal will be determined by each vehicles registration.
Plates are free and will arrive with documents by mail, said Grimaldi.
The DMV is asking the public to keep all documents that come with the new plate.
They are also asking for old plates to be recycled, and cut up if possible to avoid being reused on the roads.
"We don't want them getting toll charges or tickets that don't belong to them," said Grimaldi.
Appointments and more information can be found here.