After RI abortion bill was voted down, supporters say the clock is ticking on Roe v. Wade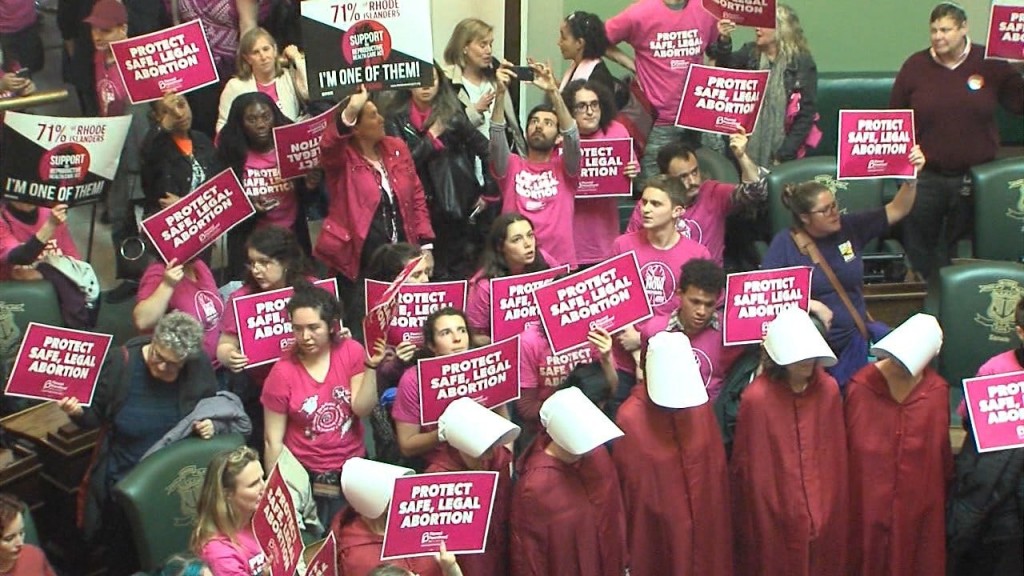 It was a one-two punch for pro-choice advocates Tuesday night with the Rhode Island Senate Judiciary Committee voting 'no' to a law that would secure Roe v. Wade in the state, and with Alabama legislators passing one of the strictest anti-abortion laws in the country.
The committee voted down the bill in a narrow 5-4 vote, sparking an emotional scene at the State House.
The bill would have codified Roe v. Wade, the landmark 1973 US Supreme Court decision. This bill would've guaranteed a woman's right to have an abortion in Rhode Island.
Craig O'Connor is the director of public policy and government relations for Planned Parenthood of Southern New England. He said the bill died for one reason.
"[Senate] President Dominick Ruggerio, Majority Leader Michael McCaffrey, Majority WHIP Maryellen Goodwin are responsible for this bill being defeated," he said. "It's not over."
The concern now, according to O'Connor, is that laws like the one passed in Alabama could make its way to the US Supreme Court. If this were to happen, he said it would challenge Roe v. Wade.
"These bills being passed in other states are designed to create the Supreme Court Cases that will narrow or completely overturn Roe v. Wade," he said.
Steven Brown with the Rhode Island ACLU said that if by some chance the law in Alabama were to go in front of the Supreme Court, it could be the beginning of the end for the landmark case.
"The Supreme Court is unlikely in the very near future to directly overturn Roe versus Wade," Brown said. "I think the bigger concern is that they will continue to erode it, chip away at the right."
Supporters of the bill are calling on Senate President Ruggerio to let the bill go to the full Senate for a vote and bypass the Judiciary Committee.
Greg Pare, a spokesman for the Senate President said Mr. Ruggerio wants the bill to go through committee, as they're not looking at any other options.