After third fire in abandoned Windmill School, Mayor announces redevelopment plans
Mayor Jorge Elorza announced Tuesday morning a new swing school will replace the existing structure.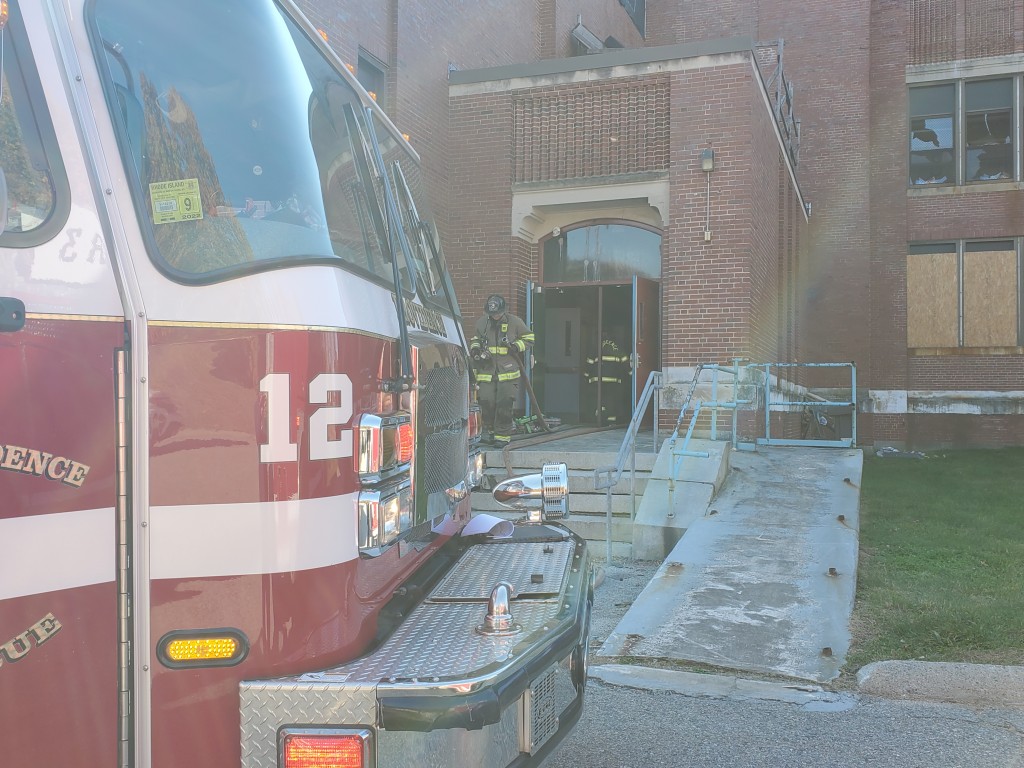 PROVIDENCE, R.I. (WLNE) –
Residents on Paul Street in Providence expressed their frustration tonight after Providence Fire Department extinguished the third fire in the past three months in the former Windmill School – this time due to a cooking fire in what was once the school's auditorium.
"I would say it's a daily occurrence, people going in and out. Cops are around, fire departments are here almost weekly," says Dustin Norcross, who has lived across from the building for 8 years. "I guess we just turn a blind eye to it because we see the police and fire here every couple days."
While the school has been empty 9 years, the property is still owned and maintained by the City of Providence and has been a frequent target of vandalism including graffiti, broken windows, mangled fences, and battered doors.
"They'll be there for five minutes kicking and prying and trying to get in. It's just a place where bad people target," says Rick Taber, a Paul Street resident who witnessed the September 6th fire from his front porch. "We'll call the police, but obviously it's not a high concern. Which is a concern to us because, you know, it brings in a lot of undesirables."
"Our public property department has been securing the building, and unfortunately folks still seem to get through," said Mayor Jorge Elorza earlier today as he acknowledged the City's struggles to keep trespassers off the property. Yet this is something he hopes won't be a concern for much longer, as he briefly discussed plans to redevelop the property into a swing school with tightening up security as one of the first steps. "We've got a plan to make sure that not only do we secure the building with even more resources, but also that we accelerate the timeline that we start the construction," he explained, giving a glimpse into the future of the property. "This is going to be a swing space so that our kids could be moved to this school and we could do work full-time in other buildings."