Ahead of New Year's Eve, MADD reminds that impaired driving is preventable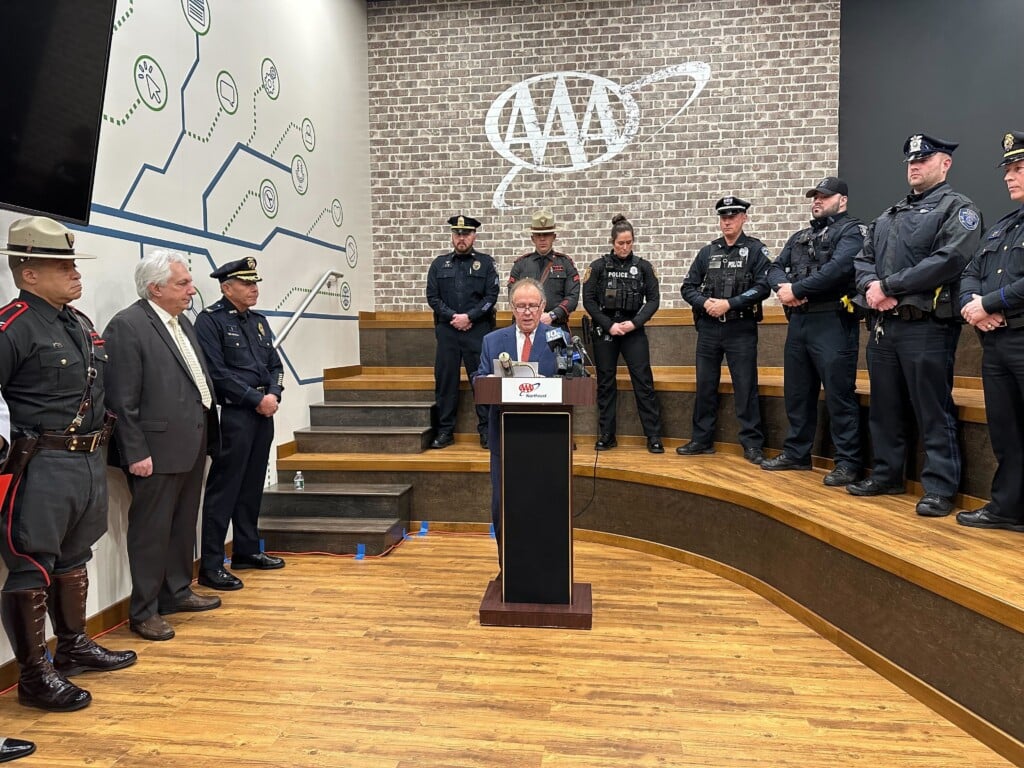 PROVIDENCE, R.I. (WLNE) — Ahead of New Year's Eve, Mothers Against Drunk Driving is reminding drivers that impaired driving is preventable.
MADD hosted an informational meeting Wednesday on sober driving with Rhode Island State Police, Department of Transportation, and AAA Northeast.
The National Safety Council estimates that 427 people may die on U.S. roads this New Year's holiday, noting that celebrations will extend over a three-day period.
Peter Alviti, director of the Rhode Island Department of Transportation, said, "Each year, we see a spike in fatal crashes in the days leading up to and just after New Year's, and with alcohol often part of people's plans, we are doubling down on our efforts to ask people not to drive drunk or high."
Alviti said that during this last week, one person was killed in a crash.
"If you see someone about to make the wrong decision, do what you can to stop them," said Alviti during Wednesday's event. "Get out of your comfort zone, take the keys, get them a ride — do whatever you have to do to prevent somebody from making the wrong decision."
While recreational marijuana is legal in Rhode Island, the Department of Transportation said it's dangerous to be behind the wheel while under the influence.
"Studies show drivers under the influence of marijuana suffer from slower reaction and response times to emergency road conditions," said Rhode Island State Police Col. Darnell Weaver.
"In fact, marijuana causes impairment in every performance connected with the safe operation of a motor vehicle such as motor condition, coordination, visual function, tracking, and multi-tasking," Weaver continued.
Rhode Island was recently ranked number two on Forbes Advisor's list of states with the most impaired driving fatalities per capita, 2% behind Montana.