Ahead of summer, Pawtucket receives new rescue boat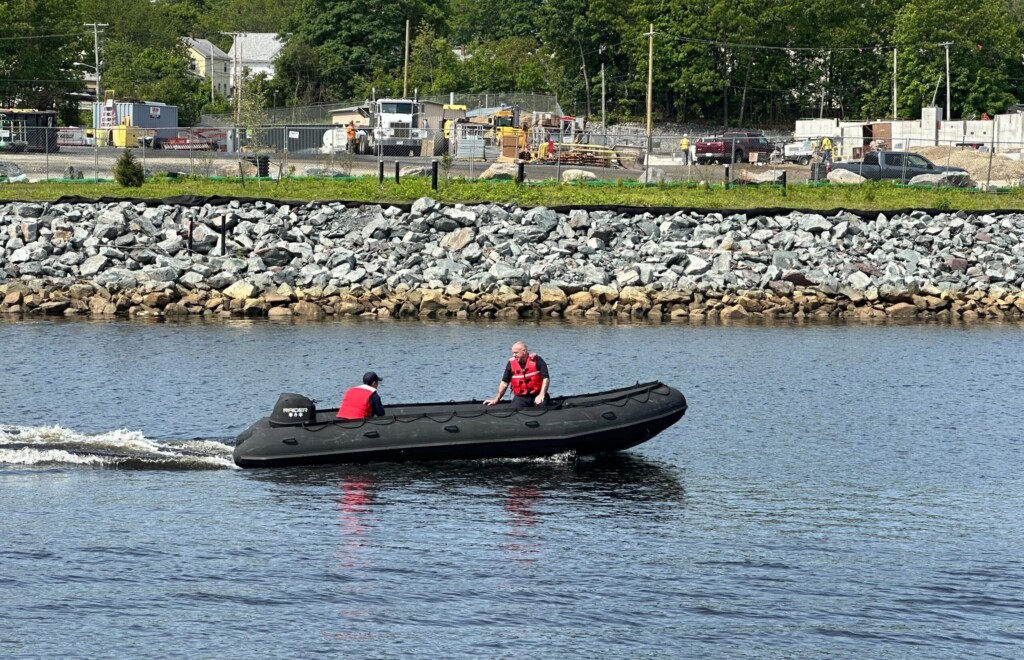 PAWTUCKET, R.I. (WLNE) — With summer around the corner, the city of Pawtucket is now prepared to leap into action if anything wrong happens in the water.
A new rescue boat was donated to the Pawtucket Fire Department Tuesday by the Cooley Group.
"When Dan Dwight and the team at the Cooley Group reached out expressing their interest in donating a state-of-the-art boat to our city, we were completely thrilled," Mayor Don Grebien said. "It is crucial that both our police and fire departments are prepared with the best technology, and equipment, in order to keep our community safe."
Grebien and Fire Chief John Trenteseaux tested the boat out with other city officials at the Festival Pier boat ramp.
"I cannot thank Dan and the Cooley Group team enough for their donation," Trenteseaux said. "This rescue boat will truly help the fire department with our rescue efforts and to cut down on response times in an emergency on the water."
The boat is valued at $50,000 and its the first of its kind donated to the city's fire department.