Air Force member accused of sexual assault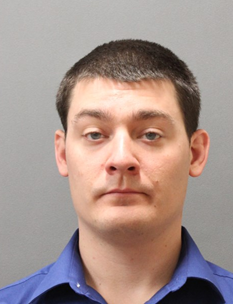 By: The Associated Press
news@abc6.com
Plainfield, Conn.- A U.S. Air Force member has been accused of sexually assaulting a 14-year-old girl he met online.
Nicholas Murphy, of Exeter, Rhode Island, is charged with two counts of second-degree sexual assault and two counts of illegal sexual contact.
Police say the 26-year-old Murphy met the girl through social media. The girl was reported missing on Sept. 17, 2015. Police say the girl was with Murphy during this time. Murphy has turned himself over to authorities. He's being held on $50,000 cash bail. He's scheduled to face a judge on Monday.
(c) The Associated Press 2016