Air National Guard tech could help find missing planes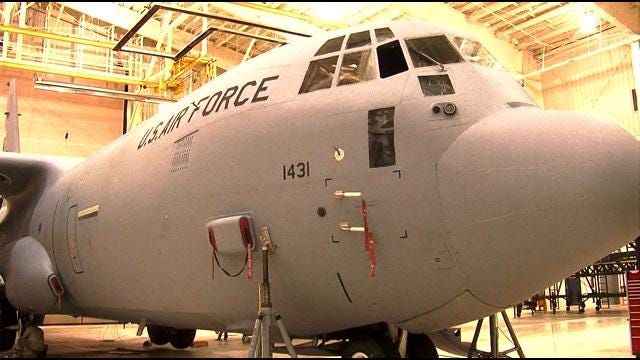 Nicole Gerber
@nicolegerber
QUONSET – The search continues for the missing Malaysian Airline plane, which vanished without a trace nearly 6 days ago.
The search is now focused in the Indian ocean.
Here in Rhode Island there are military crews with special training, and equipment to handle this type of situation if it ever occurred here.
Beneath all the buttons and dials of the C130J there's life saving software – critical in a search and rescue mission.
It's something that could be used if an aircraft ever went missing in our area.
"Based on data that we would receive from the coast guard, so if they gave us some coordinates we could plug them into the computer, and the aircraft would fly those coordinates while other people looked out the windows and we did a visual search," said Major Christopher Peloso.
Major Peloso is no stranger to search and rescue efforts. He was just one of the local airmen who scoured the sea for parts, and people, after a plane went down off the coast of Nantucket back in 1999.
"It was very taxing, emotionally, physically on a lot of the folks that were here… It's got to be very difficult for the families anytime some loved ones are unaccounted for, so we understand that and that is why anytime there's a need we're willing to step up and help out anyway we ca," he said.
The trained airmen, and the technology in the C130J can provide more accurate searches, eliminating the need to re–examine areas that have already been evaluated.
"Time is of the essence, anytime there is a mishap it's always important to locate that aircraft as soon as possible, and also locate any potential survivors," said Major Peloso.
There are more than 1,000 Air National Guardsmen in Rhode Island, ready at a moment's notice, to assist in search missions if necessary.
"Depending on what was called for, if they wanted 1 aircraft 2 aircraft, based on the aircraft requirements we would then supplement… it could range from 20 people to 200 people," said Peloso.
(c) WLNE-TV 2014