Air quality remains unhealthy due to mill fire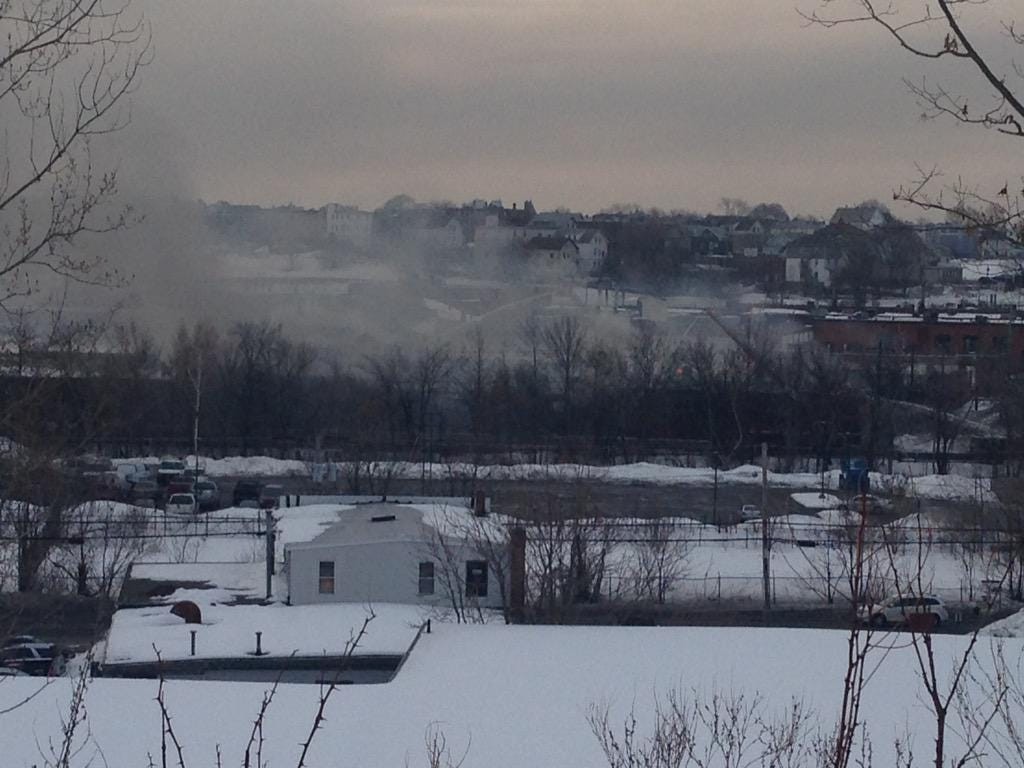 By News Staff
An air quality alert has been issued due to the widespread smoke from the Providence mill fire.
The RI Department of Environmental Management said the air quality levels are unhealthy for Providence and will remain so until at least late Tuesday.
Monitors in Providence and as far as East Providence have detected very unhealthy ongoing fine particle readings since 2 a.m.
Although particle levels should recede slowly as the day goes on, light winds and relatively poor mixing are expected to cause unhealthy conditions in the city for the rest of the day.
According to the Department of Health, short-term exposure to high levels can cause irritate eyes, nose and throat, and cause coughing, chest tightness and shortness of breath. It can also aggravate symptoms of asthma and bronchitis and can increase susceptibility to respiratory infections.
For people with heart disease, short-term exposure increases the risk of heart attacks and arrhythmias. Long-term exposure can cause decreased lung function, chronic respiratory disease and even premature death. People with heart or lung disease, older adults and children are more sensitive to the effects of breathing fine particles than other people, especially when they are active outdoors.
© WLNE-TV 2015