Al fresco dining returns to Federal Hill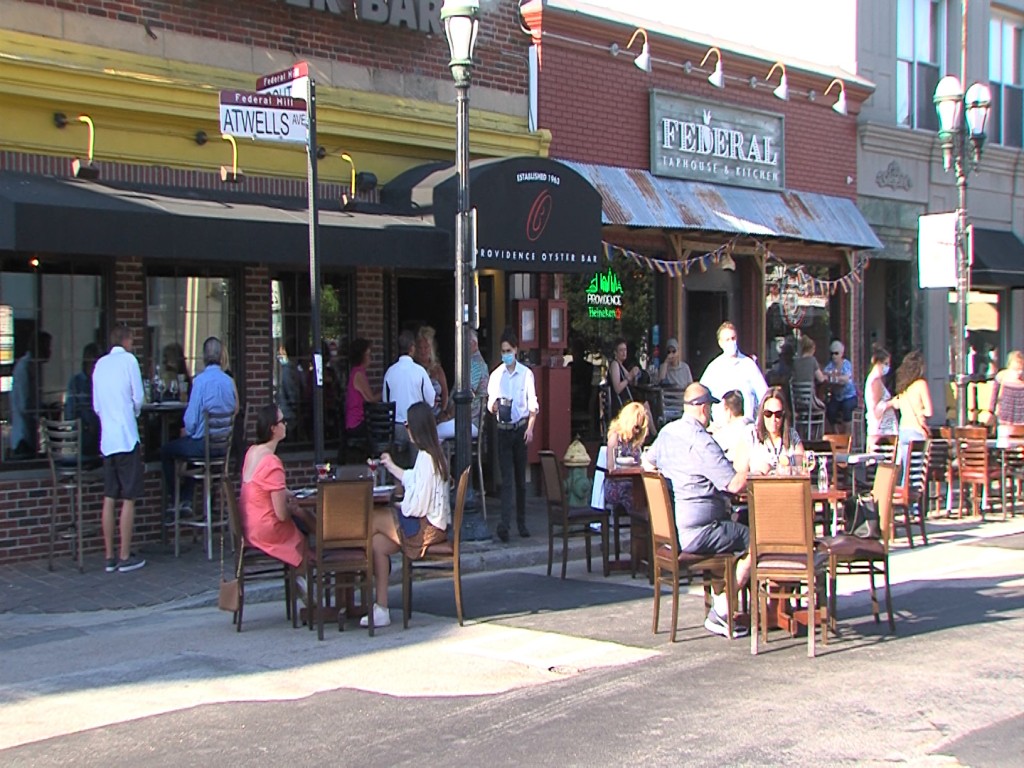 PROVIDENCE, R.I. (WLNE) — For a third straight year, Al fresco dining is returning to Federal Hill.
Starting on Friday, each Friday and Saturday night until Oct. 1 a portion of Atwells Avenue will be closed off to traffic from 5 p.m. to midnight. Al fresco will only be canceled in an instance of heavy rain.
Diners can enjoy 30 restaurants, outside dining style, right on the avenue. They can also enjoy live entertainment while sipping, eating, and people-watching.
The European style event began in 2020 to allow smaller restaurants to get more business and seating due to the pandemic.
Each night, vehicle traffic will be open from Bradford Street to Dean Street along Atwells Avenue. Participating restaurants will have parklets set up on the Avenue directly in front of their doors.
Dean Street to Lily Street along Atwells Avenue will be closed to all vehicle traffic from 3:30 p.m. to 2:30 a.m.
Several restaurants have open valet stations. Paid parking lots are located along Federal Street as well as Sutton Street. There's also additional street parking throughout Federal Hill.
Participating Restaurants:
Angelos
Bacco Vino & Contorni
Bonanno Vinicola
Captain Lous Seafood
Cassarinos
Constantinos Ristorante
Don Jose
Federal Hill Tap House
Harrys Burger Bar
Mambo Sushi
Massimo
Nami
Napolitanos
Nara
Ours
Pane e Vino
Pianta
Providence Oyster Bar
Pure Lounge
Rock & Rye
Roma
Saje Kitchen
Scialo's Brothers Bakery
South Beach
Tavolo
Trattoria Zooma
Venda Bar