Alec Baldwin to accept key to Rhode Island city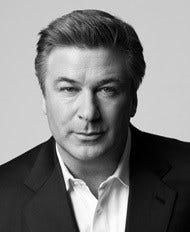 By The Associated Press
CENTRAL FALLS, R.I. (AP) _ Actor Alec Baldwin is set to receive the key to Rhode Island's smallest city for his donations to help reopen the financially struggling city's library.
Baldwin donated $10,000 to the Adams Memorial Library in Central Falls in 2011 after he read a New York Times story about how it was forced to close because of financial problems.
He gave another $5,000 in 2012. The 1-square-mile city emerged from bankruptcy that year.
Baldwin's visit Saturday will be his first to the library.
Library director Joel Pettit said Baldwin will accept the key from the mayor on the library steps. Later, he'll headline a fundraiser in nearby Providence for the library.
Pettit said Baldwin is a great guy, and he's hopeful the event will bring attention to the importance of libraries.
(C) The Associated Press 2014