All Area Tim Hortons Stores Closed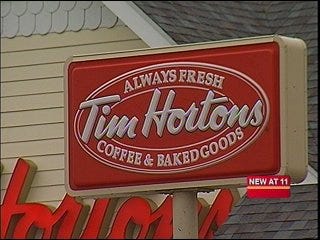 If you're a regular customer of Tim Hortons for coffee in the morning, you're going to have to find another source for your caffeine fix.
The company announced Wednesday night that it is closing all its stores in the Providence and Hartford markets, effective immediately. That means 35 stores in Rhode Island and another six in and around Fall River have closed their doors.
Director of Public Affairs David Morelli tells ABC6 that while business is good for the Canadian company elsewhere in the US, their stores in this area were just not performing as well as expected financially. He went on to say that the Providence market, according to their research, is one of the most highly-saturated markets for coffee and donut chains in the entire country.
All Tim Hortons stores in the area were acquired from Bess Eaton six years ago.
There's no word on exactly how many employees will be out of a job as a result, but Morelli says they're offering severance packages and career counseling for them.