UPDATE: Police identify alleged drunk driver who crashed into bike shop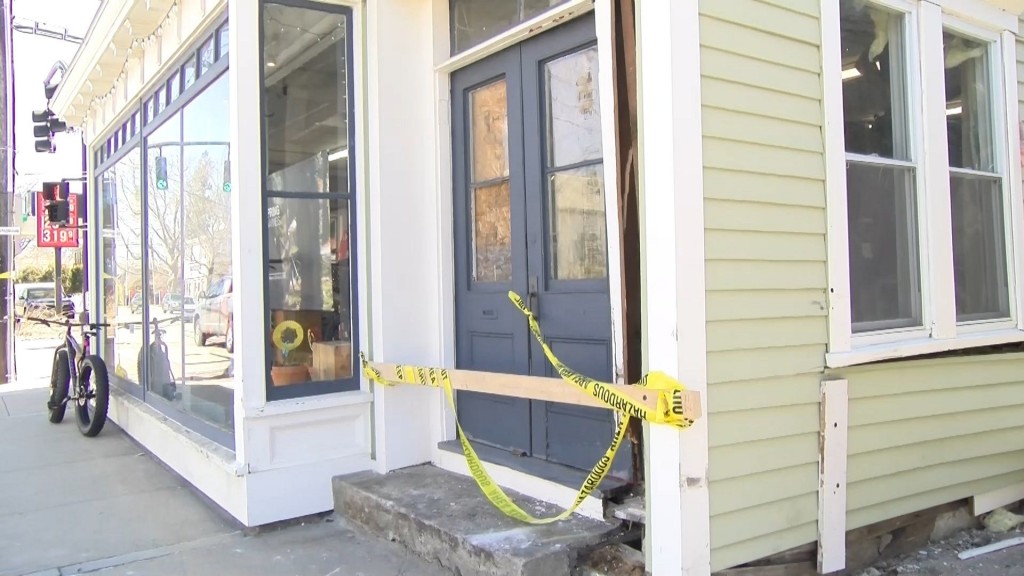 By: Chloe Leshner
cleshner@abc6.com
@ChloeLeshner
WAKEFIELD, R.I. (WLNE) — Police identify a man responsible for driving his car into a Wakefield bike shop.
Police say Joshua Ortiz-Fisher, 31, of South Kingstown is facing a DUI charge and is also being charged for refusal to submit a chemical test.
It was a scary end to the work day for the owner of the bike shop, who was upstairs and felt the car crash into the building around midnight on Friday. He says things definitely could've been much worse.
It was a busy Saturday morning at Stedmans Bike Shop in Wakefield, despite the construction going on inside.
"Right now we're just building a support wall since we are a business, to make sure no one gets hurt," says Jim Walsh, the owner.
Outside, there are tire marks on the sidewalk, left over crime scene tape and cracks in the foundation of the building. All left after an alleged drunk driver drove straight into the building.
"I was told that he didn't even touch brakes, that he drove right through the red light," says Walsh. He was upstairs when it happened.
"I heard some skidding and then felt the crash," he says.
Walsh is looking on the bright side, thankful it happened after hours and that the damage is minimal considering what happened.
"That's a set of doors we no longer use, the first step stopped the car fortunately. A little closer and he could've gone through the 2 plate glass windows and then caused a lot more damage," says Walsh.
But he does have a warning to anyone else who may think about getting behind the wheel after drinking.
"Uber's out there. Don't be afraid to use it."
Ortiz-Fisher was arraigned and released on personal recognizance. He is scheduled to appear in court on April 12th.

(C) WLNE/ABC 6 2018