Alleged scam artist offering cheap iPad sought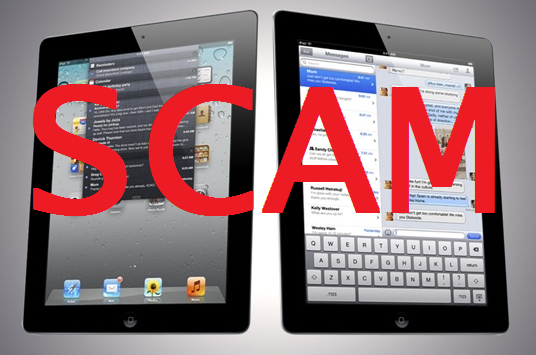 By News Staff
Twitter: https://twitter.com/ABC6
Facebook: https://www.facebook.com/ABC6News?ref=hl
Information provided by the Associated Press
WARWICK, R.I. (AP) Police have issued arrest warrants for a 49-year-old man they call a scam artist who recently targeted victims at the Warwick Mall.
Police said Monday that Clyde Brown is facing two counts of obtaining money under false pretenses.
Authorities say two victims were allegedly approached separately last weekend at the mall by Brown, who offered to sell them an iPad at a steep discount.
After the money was handed over, police say he gave them a heavily sealed FedEx box and then left. The box was found to contain only old magazines.
Police say Brown has an extensive criminal history in multiple states that includes charges of pimping, drug dealing and theft. Authorities say he's currently wanted in Massachusetts for failing to comply with sex offender registration requirements.
He's believed to use several aliases.
©WLNE-TV / Associated Press