Allie's Donuts re-opens to a hungry crowd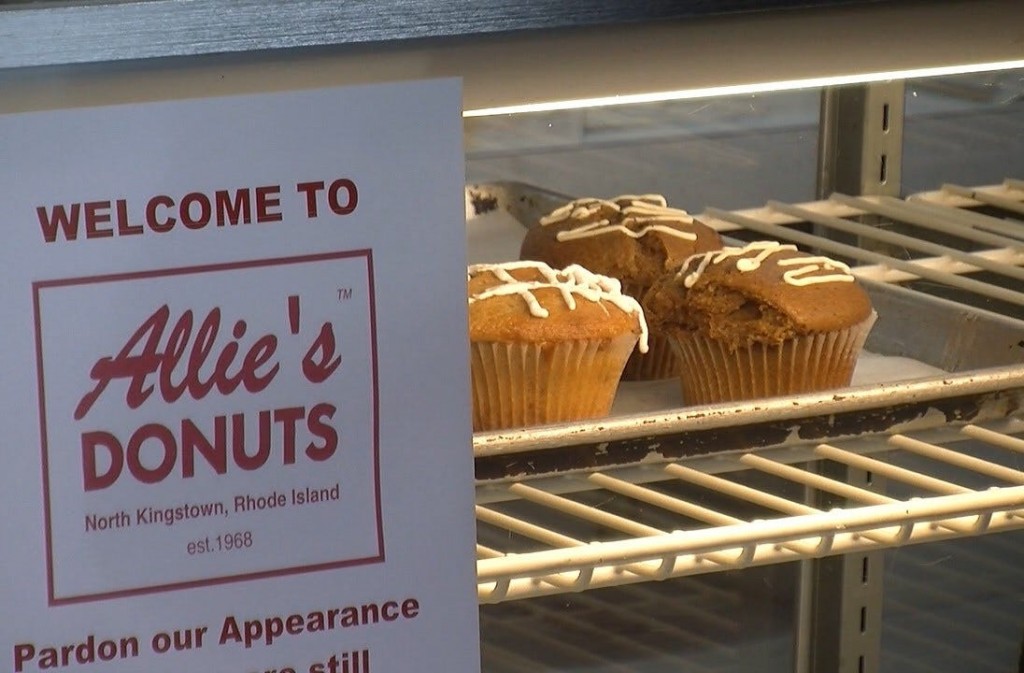 By Mike LaCrosse
mlacrosse@abc6.com
@MikeLaCrosse
"Come down here first day…it's great."
Dozens of hungry customers bee-lined it off Route 2 and into Allie's Donuts Shop to grab their first donut as the bakery reopens its doors after being closed for weeks.
"We got all kinds…chocolate covered we got jimmies what else we got…colored sprinkles so we got a whole bunch of stuff."
Some so hungry … they dove right into the donuts and coffee in the parking lot.
"Can I help the next person in line please …"
The iconic shop was forced to close earlier this month to undergo a state-mandated order to fix their septic system.
It's back open just in time for Jason King.
His car is loaded with treats for his colleagues at Miriam Hospital.
"We do an annual week where we bring Allie's for the staff. We were a little nervous they weren't going to open in time … we were thankful they did."
For others it's just part of the daily routine.
"Is there anything you have been waiting for?"…."Yes the chocolate covered donuts."
"It's such a great place and it's nice to see a family business so successful."
Now the owners want people to bare with them because they are still under construction, but wanted to open in time for Halloween … and of course they're thankful for all the support they've gotten over the last few weeks.
© WLNE-TV 2015