Alston, Bengtson Lead Revolution Past Dynamo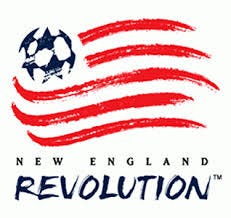 Alston, Bengtson score in Revs' win over Dynamo
FOXBOROUGH, Mass. (AP) – Kevin Alston and Jerry Bengtson scored second-half goals to lead the New England Revolution to a 2-0 victory over the Houston Dynamo on Saturday night.
Alston, a defender who missed the last four games because of a pulled hamstring, scored his first goal of the season in the 68th minute. Bengtson added a goal in stoppage time.
New England (2-3-1) won for the second time its last three games and avenged a 4-0 loss at Houston in the opener. Houston (2-3-0) has lost three straight, allowed seven goals in that span.
New England goalkeeper Bobby Shuttleworth had to make just one save, that on a deflected ball in the 81st minute, for his second shutout of the season. The Dynamo did not have a scoring chance at all during the first 80 minutes other than five corner kicks, four during the first half by Boniek Garcia.

AP-WF-04-13-14 0128GMT