Amazon interested in putting facility in Fall River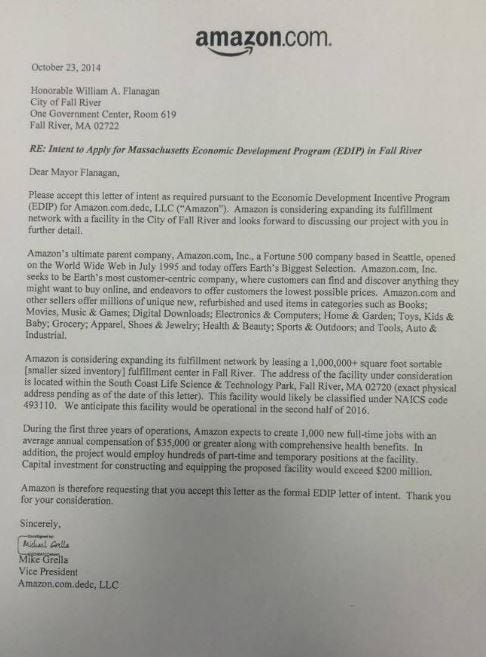 By News Staff
Amazon is considering expanding its company by bringing a facility to the City of Fall River.
Mayor William Flanagan announced of his Facebook that he received a letter from the Fortune 500 Company that they are interested in leasing a 1,000,000 square foot inventory center in the city.
The letter says that during the first three years of operations, Amazon expects to create 1,000 new full-time jobs with an average annual salary of $35,000 and health benefits.
Amazon is expecting to invest $200 million for construction and equipment the proposed facility.
If approved, Amazon hopes to have the facility operational by the second half of 2016.
(C) WLNE/TV 2014