America's Cup, Tall Ships boost Newport business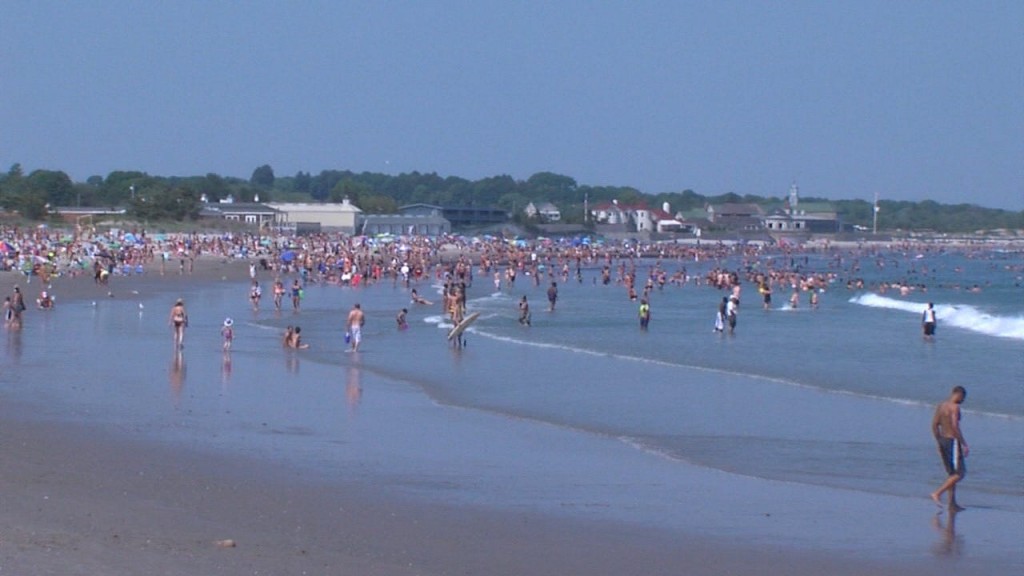 Andrea Medeiros
Newport is turning into America's sailing Mecca this week. The America's Cup World Series just wrapped up, and even though it didn't draw as many visitors as expected, there's some good news now that the tall ships are sailing in.
The America's Cup event is now a wrap in Newport. The sailing world series had Fort Adams at capacity with ten thousand people each day, and with more tourists comes more cash for local businesses.
"Estimates done over a year ago were up in that range 75 million, 80 million dollars," said Discover Newport President Evan Smith, "That was when we were expecting 7 days of racing."
That got reduced to just four days of full racing, so tourism experts said while there was an economic boost it wasn't quite that much. Business owners agree.
"I'm not sure if it brought as much business as we thought," said store manager Con Simon, "We're awfully busy in Newport anyway during the summer."
"Because everyone being at Fort Adams watching it, we noticed a lot of them didn't really want to go shopping," said store manager Jen Davis.
Now that America's Cup is on its way out, the Tall Ships are sailing into Newport's waterfront and they're expecting an economic boost there too. Boarding passes are already starting to sell out.
"It's just been a flurry," said Ocean State Tall Ships Executive Director Erin Donovan, "I really think America's Cup has gotten people's attention, really looking to coming down to Newport."
Donovan said they're being flooded with phone calls, and with upwards of 100-thousand people expected, some of the events that start Friday are already sold out. That's good news for downtown Thames street businesses.
"Because it being right down the street from us, we figure more people would go visit Tall Ships and then walk around shopping because," said Davis, "It's a lot closer to the downtown area.
The Tall Ships event will have three different stages and a festival downtown Friday through Sunday.