America's most patriotic town prepares for large turnout at 4th of July parade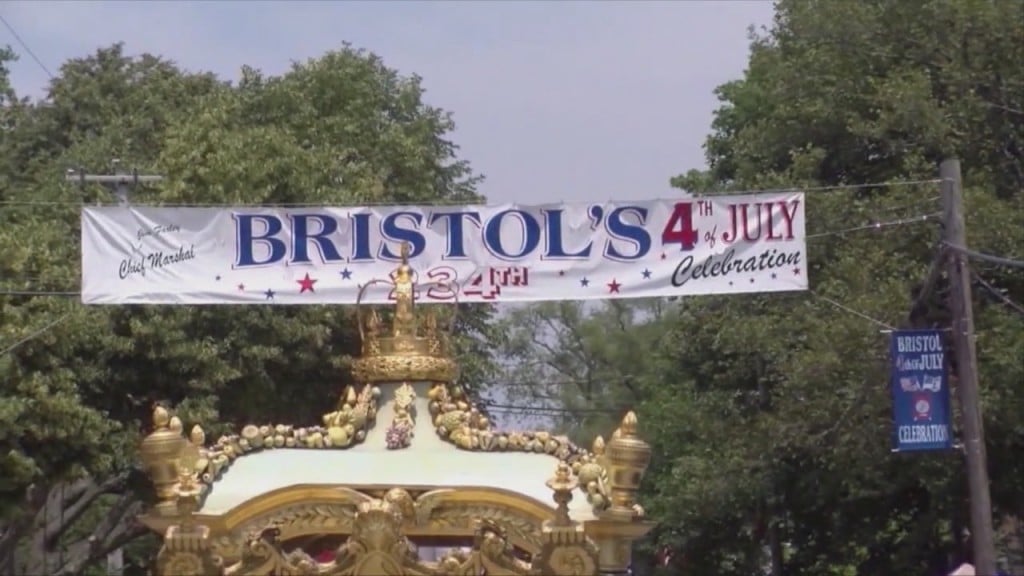 BRISTOL, R.I. (WLNE) — The town of Bristol is preparing for an all-out red, white, and blue celebration this Fourth of July.
The parade will kick off at 10:30 a.m. Tuesday on the corner of Chestnut and Hope streets, or Route 114. It will end on High Street, between State and Bradford streets.
Hope Street (Rt. 114), including Poppasquash Road, will be closed off starting at 8 a.m.
Chestnut and Naomi streets as well as Sherry Avenue will be closed to traffic starting at 7 a.m.
The Rhode Island Public Transit Authority will detour Route 60 (Providence/Newport) service to accommodate the parade.
A full map of the route is available on the parade committee's website.
A parking ban will go into effect on Monday evening.
Parade officials said people should grab any parking spot they see. People can park in large lots at the corner of Hope Street and Gooding Avenue or on residential streets.
People should not park at Mt. Hope High School, as that will be reserved for parade participants.
Bristol police said any parking violators, including those blocking driveways, will be ticketed.
Bristol has been coined the most patriotic town in America.
The town's traditional Flag Day celebration sparks the yearly festivities.
Independence Park then hosts the summer concert series every night leading up to July 4.
The annual fireworks display will be held Monday night over Bristol Harbor.