Ammonia leak evacuates Providence buildings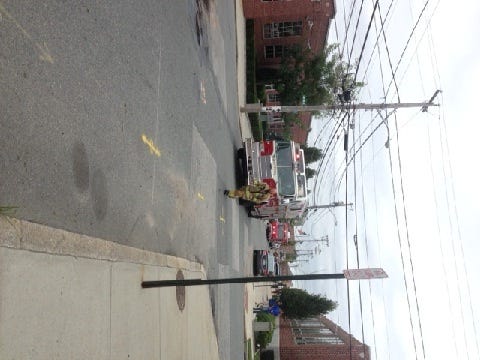 Nicole Gerber
@NicoleGerber
PROVIDENCE – Several buildings around 75 Baker street were evacuated just before 9:00 this morning after ammonia leaked from a canister during a routine installation.
"Anhydrous ammonia is a toxic inhalation hazard… so we're taking every precaution to protect the firefighters and protect the public," said Providence Fire Chief Michael Dillon. "But even with the full release of the cylinder the hazard to the public would be minimal."
Luckily, only a small portion of ammonia leaked from its container.
Fire crews performed a Level A Hazmat Entry, during which they contained and cleaned the leak. Crews will continue to monitor the situation to ensure nothing else goes wrong.
Workers were allowed back inside their buildings within two hours.