Amtrak train damages another, delayed more than 2 hours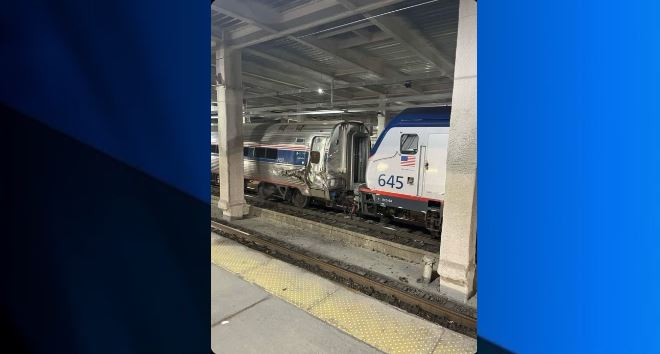 KINGSTON, R.I. (WLNE) — An Amtrak train struck a work train last night on a stretch of track connecting Kingston and Providence Friday night.
Michael Callanan, a former Amtrak conductor said Amtrak train 178 struck a work train on an adjacent track and also struck a panel that was being installed around 11:50 p.m.
According to Callanan, the stretch of track where the incident occurred has a speed of 150 miles-per-hour and the panel that was struck was reportedly obstructing the track.
Callanan said no injuries or fatalities were reported, noting that the situation could have been much worse.
According to Amtrak Northeast, the incident caused the train to be delayed almost two hours and 30 minutes.
"There have been multiple railroad incidents throughout the country, and this latest incident once again highlights the need for more safety measures and how unsafe the railroad is," Callanan said.
ABC6 News reached out to Amtrak police for a formal statement on the incident and are waiting to hear back.