Anger Erupts Over New Sakonnet Bridge Tolls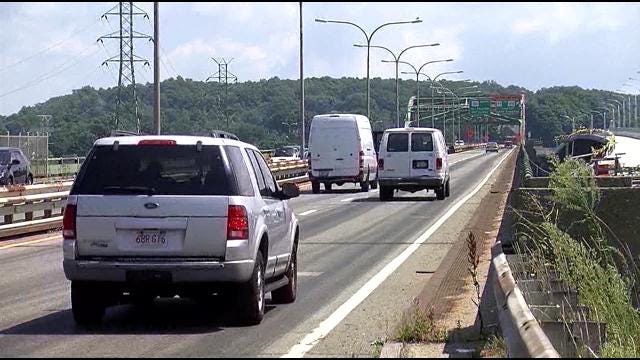 by ABC6 Chief Political Reporter mark Curtis
In an about face from last week, it appears the Rhode Island General Assembly will levy tolls on the Sakonnet Bridge after all.
The new plan calls for 10 cent tolls, beginning August 19th.
Some lawmakers are furious.
State Rep. Joe Trillo (R-Rhode Island) said, "They double-crossed to the nth degree. They've been lied to. The reps that represent that district and the Senators that represent that district have been lied to. And they should really be upset about it."
State Rep. Eileen Naughton (D) Acting Finance Chair said, "And that to not allow us the possibility of tolling now, would forever preclude that opportunity."
Residents of Aquidneck Island aren't buying that, saying the tolls will chase business and consumers away.
And they believe tolls will quickly rise above 10 cents.
They blame the head of the Rhode Island Bridge and Turnpike Authority.
Bridge toll opponent Jeannie Smith said, "Shame on him, Shame on the Governor and Shame on this Finance Committee."
ABC6 Chief Political Reporter mark Curtis said, "The original agreement on banning the tolls was part of an unspoken to deal to find money to repay the bondholders from the failed '38 Studio's deal. Well, even though the tolls are coming back, that money for '38 Studios' bondholders is not going away. At the State House in Providence, I'm Mark Curtis ABC6 News."