Animal protection bills prevent abusers from ownership
"We will save animal lives," says Representative William O'Brien.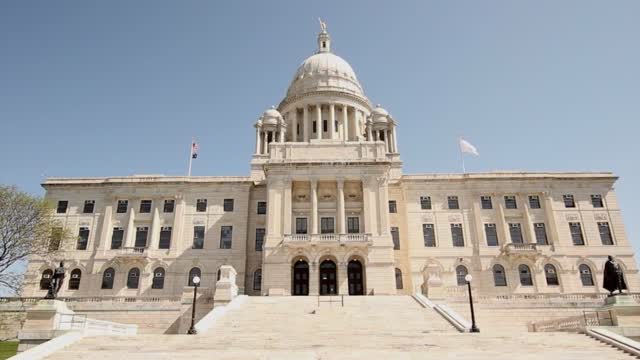 PROVIDENCE, RI (WLNE) –
New legislation referred to the House Judiciary Committee this week aims to protect animals from abuse, torture, wrongful separation, or being forced to perform in the state of Rhode Island.
The first of four bills submitted as part of an animal protection legislative package, 2022-H 7412, would make it illegal to "conduct, sponsor, walk, exhibit or operate a traveling show or circus that includes live wild or other exotic animals" with the exception of domestic farm animals or educational exhibits.
A second proposal, 2022-H-7572, is gaining the attention of local animal rights advocates who describe the legislation as "long overdue": it prevents any person convicted of animal abuse, neglect, torture from ever owning a pet or holding responsibility of an animal again. According to a press release, animals involved in an offense would be immediately turned over to the Rhode Island Society for Prevention of Cruelty to Animals. "The bottom line is: they cannot be responsible for an animal's well being," says Representative William O'Brien, who introduced the set of animal protection bills.
Sue Tassoni, an animal rights advocate of Greenville, R.I., says she believes there should be a registry of such offenders and that the bill should include theft of an animal as a cruelty act. "It's just like a child's life. You don't just give somebody a second chance that, if they have the ability to be cruel one time, they're gonna do it again."
A third sponsored bill by O'Brien, 2022-H 7573, would help pet parents decide who gets custody in cases of separation, divorce, or former cohabitants. Much like a custody agreement for children, the bill would create a legal process to decide ownership of the pets through District Court to be treated as a life instead of property.
"Everybody should be on the same page for the sake of the animal and do the right thing," said Tassoni. "Animals can't speak, we are their voice."
The final portion of the legislation, 2022-H 7574, would prohibit declawing of a cat or other animal unless deemed medically necessary by a veterinarian. Violators would be subject to fines of no more than $1,000.
"We will save animal lives and prevent animals from being tortured by passing this bill," says O'Brien.