Animal shelter reimbursed for work during Newport gas outage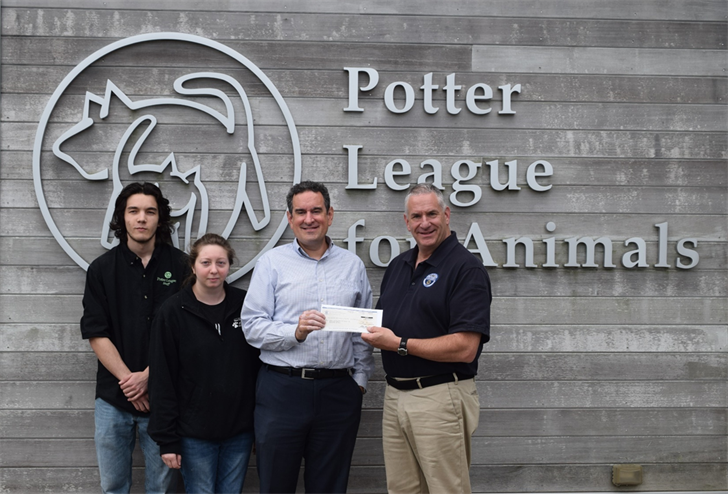 MIDDLETOWN, RI (WLNE) – The Rhode Island Emergency Management Agency presented a check to the Potter League for Animals for their work during the Newport gas outage in January.
The animal shelter took in 100 pets, stayed open around the clock the first three days of the outage, and its staff worked for extended hours during the rest of the week.
The check was in the amount of $5,759.70 which will reimburse the Potter League for their expenses.
The greatest of their expenses was the added cost of their employees working overtime, according to a press release.
"It's a tremendous help for us," Executive Director Brad Shear said. "During the outage, we had to stay open 72 hours straight. We had to bring in well-trained staff to care for all the animals. We're happy to be a part of the emergency response system."
The Potter League is one of four emergency animal shelters in the state. The other three are in South Kingstown, Westerly and Pawtucket.
© WLNE-TV / ABC6 2019