Annual Summer Sports Clinic Held For Disabled Vets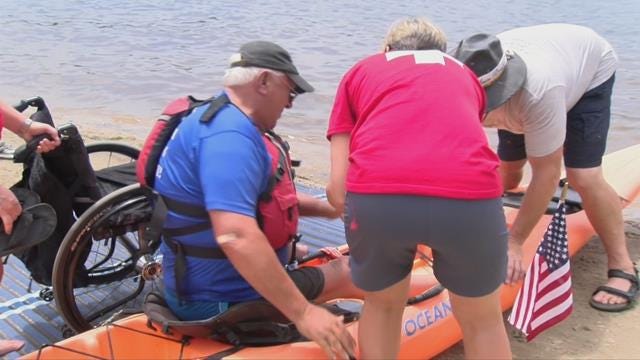 Email: BTaylor@ABC6.com
Twitter: BTaylorABC6
COVENTRY, R.I. (WLNE): Nearly 40 disabled veterans traveled to Rhode Island for the annual Summer Sports Clinic, a rehabilitation sporting event by the Providence VA Medical Center and VA Boston Health Care System.
The clinic runs through July 15th-18th for veterans enrolled in VA New England Health Care.
"My wheelchair is my life. But all these activities are my freedom," Eddie Dusick, an injured veteran said.
Events are scheduled in Coventry, Middletown, Newport, Point Judith, and Providence. Activities include cycling, deep-sea fishing, golf, and kayaking.
"I never thought when I got hurt I'd be on a lake kayaking," Dusick said.
Some injured veterans like Thomas Ferland, who suffered a spinal cord injury in the U.S. Navy said they did not leave the house before the program.
"I'm more active in the community now," Ferland said. "I am not afraid to go and talk in the community. But believe me, my life changed completely."
For more information on this event and others, head to the U.S. Department of Veterans Affairs website.
©WLNE-TV/ABC6 2019