Another Cold Night Ahead
Warmer Friday & Saturday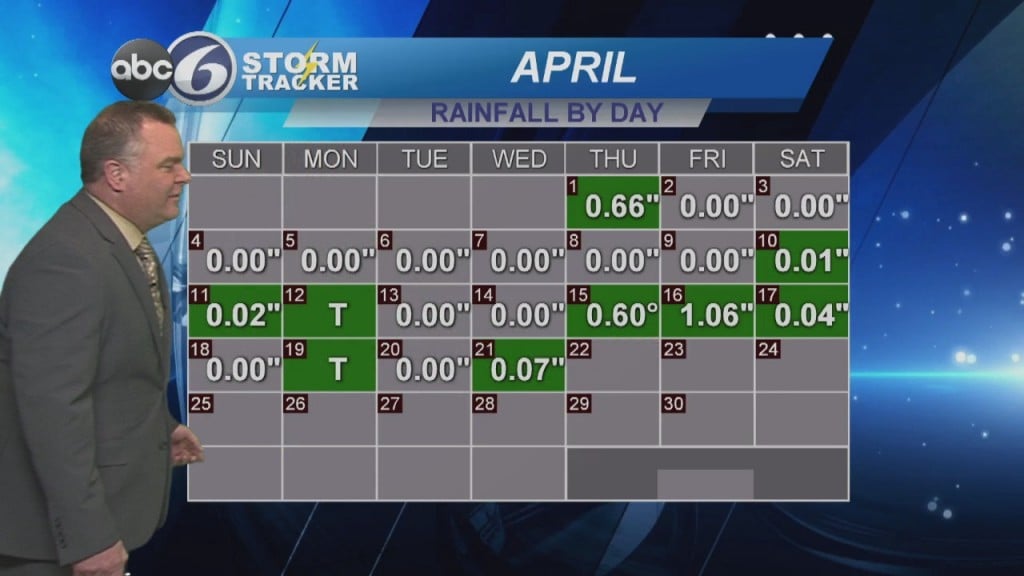 A few clouds tonight, remaining breezy. Gusts during the day were near 40 MPH, tonight around 20 MPH. Cold temps, protect the plants. Around 32°.
Sunny, still breezy and milder for Friday. Around 60°. Gusts 25 MPH out of the West during the day. Friday night, Clear, less wind and not as cold. Low to mid 40s.
Saturday, a great weather day to start the weekend. Sunny, near 70°. Saturday night, cloudy with showers late. Mid to upper 40s.
Sunday, rainy, cool and breezy. Mid 50s. Sunday, showers early. Low 40s.
Monday through Thursday, lots of sun and warm.
Monday High: 60°
Tuesday High: 70°*
Wednesday High: 75°*
Thursday High: 80°*
*R.I. Beaches 60s to near 70°.
Overnight lows temps in the 40s and even low 50s by Wednesday night. The last week of April is shaping up to be quite nice.
ABC6 Chief Meteorologist, Jeff Desnoyers
Email: jdesnoyers@abc6.com