Another Fall River Serviceman Passes Away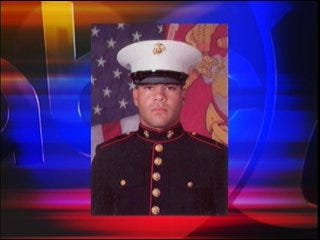 Another serviceman from Fall River has lost his life overseas.
29 year-old Marine Lance Corporal Paul Fagundes drowned last weekend at the US Navy base at Guantanamo Bay, Cuba while trying to save two fellow Marines.
The three were reportedly swimming off one of the beaches at the base on the 4th of July when the other two ran into trouble. Fagundes tried to help and somehow all three drowned. He was assigned to the Fleet Anti-Terrorism Team, Alpha Team, 6th Platoon, out of Norfolk, Virginia.
His funeral mass will be held Tuesday at 10am at St. Anne's Church on South Main Street.