Another lawsuit filed; more debate over NECAP tests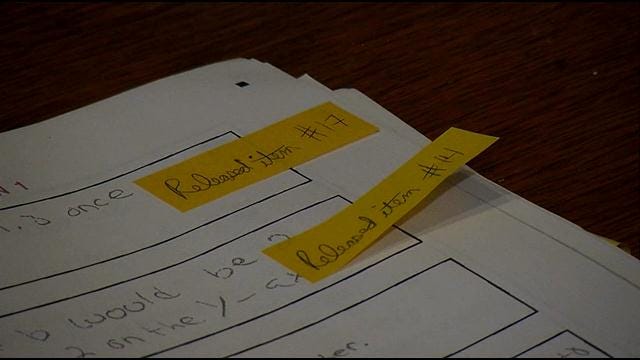 by ABC6 Chief Political Reporter Mark Curtis
Dawn Marcoux is a mom on a mission.
She is pouring over her son's NECAP test.
He failed, but needs to pass it, to graduate.
Her son – Ian Brown – is the quarterback on the North Providence High School football team.
"He's done everything that everyone has asked him to do. He's an A–B student, a good athlete, never in trouble. So how do I look at this kid and say, no there's this test – that I feel is very flawed test – that you can't pass, so you can't graduate," said Marcoux.
Marcoux says her son just gets anxious taking standardized tests, despite getting good grades.
It's cases like these why the Rhode Island ACLU has filed another lawsuit.
ABC6 Chief Political Reporter Mark Curtis said, "The ACLU believes that as many as 4,000 Rhode Island High School Seniors will not graduate next year because they failed the NECAP test."
The ACLU wants the state Board of Education to hold a new public forum on the test… Then vote once and for all on whether to get rid of it.
"The Board should be ordered to consider the petition, publicly as we believed from the beginning it had an obligation to do," said ACLU Executive Director Steven Brown.
But NECAP supporters say the test is needed.
"We need standards, so that employers can rely upon that kids are leaving; that students are leaving with skills, with knowledge," said State Rep. Patricia Morgan, (R-RI).
Seniors who've already failed the test get a "do–over" next month.
"If he doesn't pass. What happens next year, or the year after. He's trying to apply for colleges right now.
The class of 2014 is the first that must pass the NECAP to graduate.