Another round of snow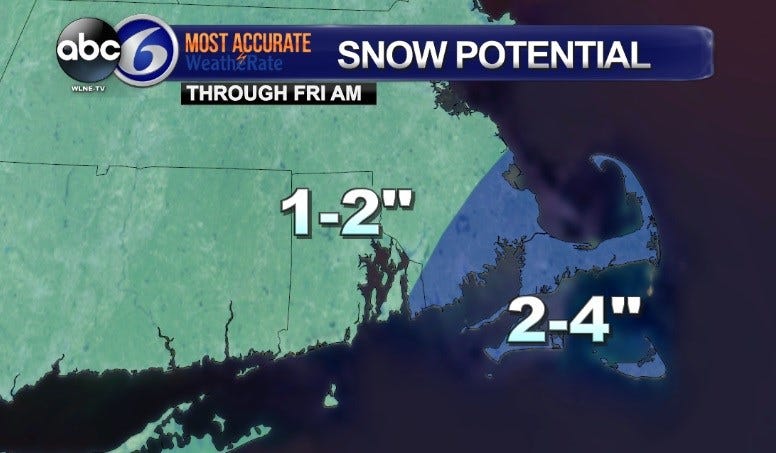 Partly cloudy conditions expected today with highs only in the mid 20s. The breeze will still be with us, making us feel even cooler. That breeze will gradually calm tonight. Some ocean effect snow flurries will be with SE MA/parts of Rhode Island today with a coating possible. Tonight we see more clouds with lows in the single digits.
Thursday will start cloudy and dry with some light snow moving in from west to east by the afternoon. The snow will be widespread but light through the evening and into very early Friday morning before clearing out from west to east. The evening commute Thursday could be slick. In all, the light snow will add up to only 1-2″ across much of Rhode Island with about 2-4″ possible out over SE MA.
After we completely clear out by late Friday morning, temperatures will be VERY cold. Highs Friday will only be in the teens and that cold pattern continues through the weekend with lows near 0° and afternoon highs in the teens both Saturday and Sunday. Another storm will need to be watched for Sunday when another round of accumulating snow is possible.