AP Source: Patriots cut RB-KR Washington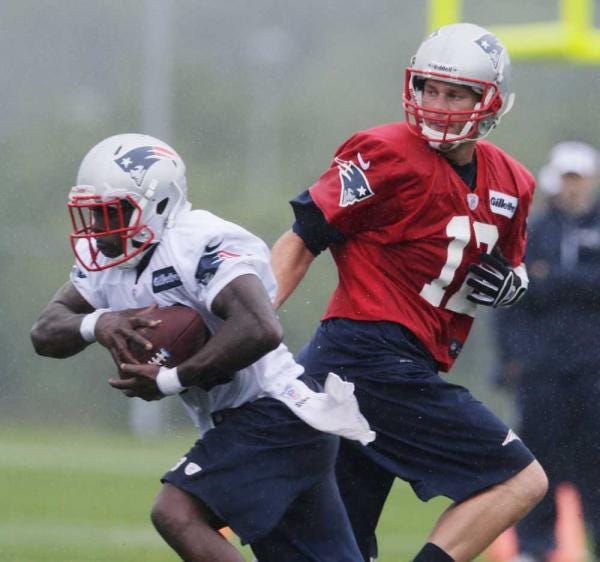 The Associated Press
A person familiar with the situation says the New England Patriots have released running back-kick returner Leon Washington.
Washington, who signed with the team in the offseason, was not at practice with the team Sunday after being told he had been released, the person told The Associated Press on condition of anonymity because the Patriots had not yet announced the move.
It appeared Washington might have been safe after not being among the team's cuts Saturday as it set its 53-player roster. Washington is tied with Josh Cribbs for the NFL record with eight career kickoffs returned for touchdowns.
Washington, 31, spent his first four NFL seasons with the New York Jets before being traded to Seattle during the 2010 draft.