Apartment fire in Woonsocket apartment complex displaces 20 people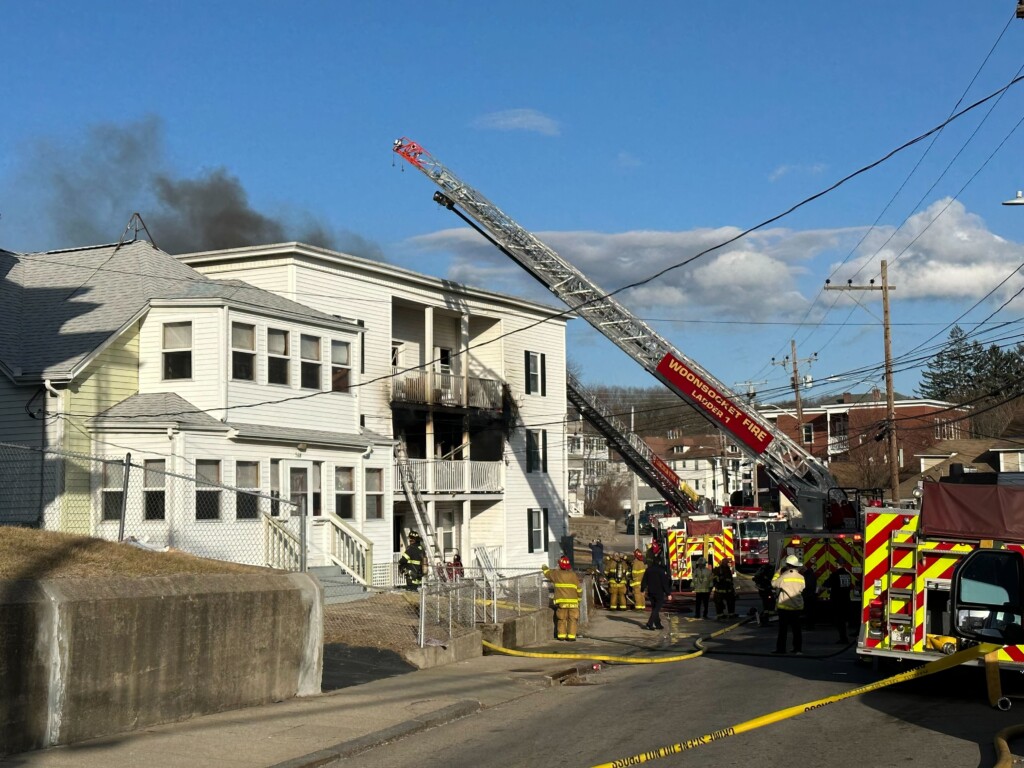 WOONSOCKET, R.I. (WLNE) — A three alarm fire that blazed through an apartment complex Wednesday afternoon in Woonsocket displaced 20 people.
Woonsocket Fire Department's Capt. Robert Cahill said the fire happened shortly after 3 p.m. on Elm Street.
Upon arrival, first responders saw heavy fire on the ceiling.
According to Woonsocket Police Capt. John Picard, the fire started on the second floor.
All 12 adults and 8 children were able to leave their apartments before emergency crews arrived.
One person went back inside the building in an attempt to rescue his cat and dog. Picard said that person was hospitalized for smoke inhalation.
No additional injuries were reported.
Residents will not be able to go back into their apartments Wednesday night. Red Cross was at the scene of the fire to aid the displaced families.
No additional information is available at this time.