Apartment owners pay $70,000 to settle discrimination claim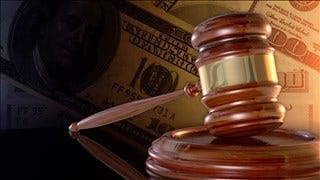 By: The Associated Press
Email: news@abc6.com
Twitter: @ABC6
NORTH ATTLEBOROUGH, Mass. (AP) — The owners of a Massachusetts apartment complex have agreed to pay a $70,000 settlement with the U.S. Justice Department over claims they discriminated against tenants of "South Asian descent."
The department found J & R Associates steered those tenants into certain buildings at the Royal Park apartment complex in North Attleborough from at least 2009 through 2014.
The department says J & R Associates violated the Fair Housing Act, which prohibits housing discrimination on the basis of race and national origin. As part of the agreement, the federal government will not file a civil lawsuit against the owners. The owners have agreed to train new employees and abide by federal housing law. According to the agreement, the settlement is a compromise and not an admission of "liability, wrongdoing or noncompliance."
Copyright 2017 The Associated Press. All rights reserved. This material may not be published, broadcast, rewritten or redistributed.