We now return to our mild winter already in progress…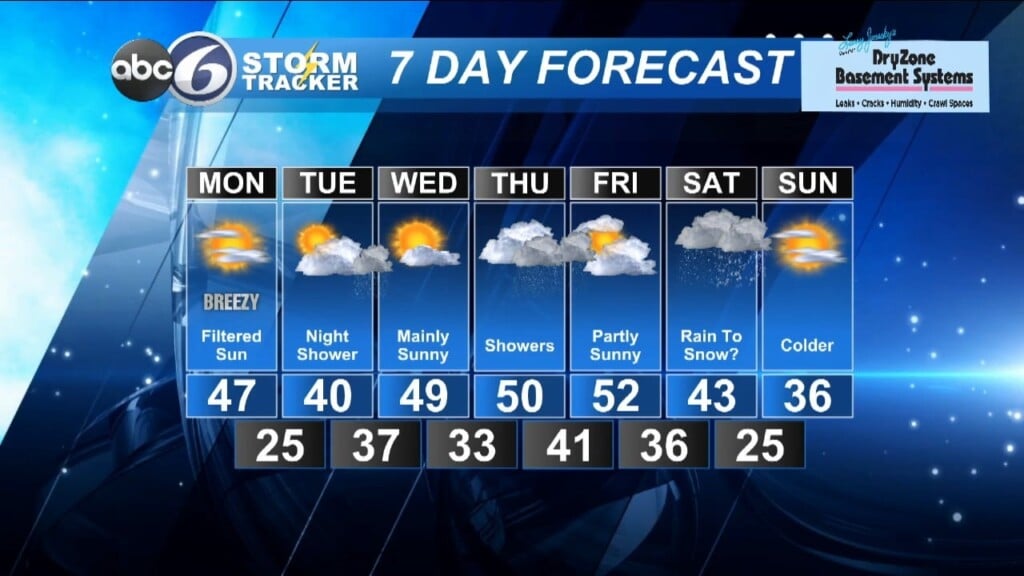 We got back to mild temperatures in the 40s today although it was on the windy side. Clouds will move in overnight and there may be a light shower on the outer Cape as a wave of Low pressure passes by well out at sea. As High pressure builds in from the west tomorrow the wind direction will turn more north and northeasterly, but it won't end up being all that much cooler than we were today.
Above average temperatures will be with us throughout the week. However, the weather pattern is looking to get a bit active again so we will have several threats of rain showers coming through with perhaps a bigger storm setup heading into Saturday that would start as rain, but may end as snow.
TONIGHT: mainly cloudy with a possible light rain shower for the outer Cape. Lows in the mid 30s.
MONDAY: sunshine filtered by some high level clouds, breezy. Highs mid and upper 40s. winds N 10-20 MPH.
TUESDAY: sunshine with developing PM clouds, a bit cooler with Highs near 40. Watch for a brief evening rain shower and then another round late at night.
WEDNESDAY: any early morning showers end then becoming mainly sunny, milder with highs in the upper 40s to near 50.
THURSDAY: cloudy with a threat of PM showers. Highs in the upper 40s to near 50.
ABC6 Meteorologist Bill Gile
bgile@abc6.com