Arctic Blast—Strong Winds & Frigid Temps
Coldest Temps Tonight & Tomorrow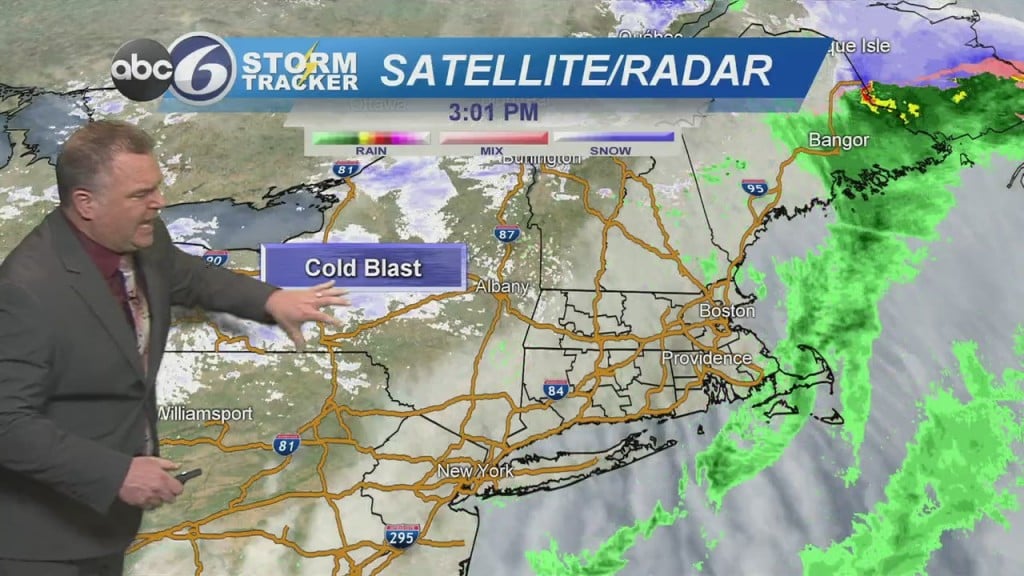 *A Wind Advisory for tonight and tomorrow morning for wind gusts of 40-50 MPH *
Tonight, increasing winds, clearing and frigid temps. Temps will drop fast, 40s early will drop into the teens by morning. Winds will strengthen, gusts 30-35 MPH through the evening, increasing to 40-50 MPH after midnight. Sustained winds 15-25 MPH. Wind Chill values 0 to 10° below by morning.
Tuesday, sunny, windy and cold. Low 30s, feel like temps in the teens. Wind gusts 40-50 MPH during the morning, 25-35 MPH for the afternoon. Tuesday night, partly cloudy. Diminishing winds. Not as cold. Mid to upper 20s.
Wednesday, sunny and not cold. 40s to near 50°. Wednesday night, clear. Around 30°.
Thursday, sunny. Mid 40s. Thursday night, clear Low to mid 20s.
Friday, sunny. Chilly, mid to upper 30s. Friday night, clear. Low to mid 20s.
Saturday, sunny. Upper 30s to near 40°. Saturday night, clear. Mid 20s.
Sunday, sunny. Around 40°.
Monday, sunny. Mid to upper 40s.
ABC6 Chief Meteorologist, Jeff Desnoyers
Email: jdesnoyers@abc6.com