Arizona tractor-trailer driver killed in crash on Interstate 95 in Providence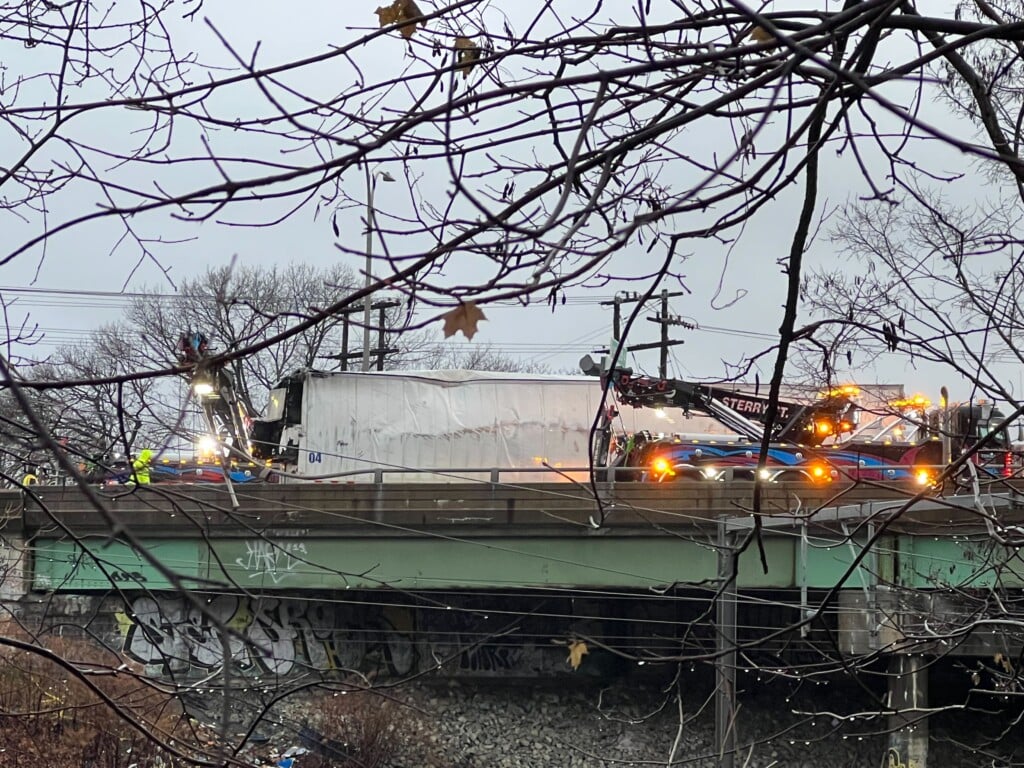 PROVIDENCE, R.I. (WLNE) — A tractor-trailer driver from Arizona was killed in a crash on Interstate 95 in Providence.
The crash happened just before 1 a.m. Friday on I-95 north, north of the Route 10 overpass in Providence.
"It hit the abutment of the Amtrak bridge, and the cab of the truck actually went through the bridge so it was over the Amtrak railway," Peter Alviti, director of the Rhode Island Department of Transportation, said.
Rhode Island State Police said the tractor-trailer hit a disabled car in the high-speed lane and rolled over, blocking the highway.
The tractor-trailer driver, identified as 45-year-old Adrian Morales, was thrown from the truck and died.
The driver of the car was taken to Rhode Island Hospital with serious but non-life-threatening injuries.
Lanes on the north side of I-95 were shut down for nearly 10 hours.
Three lanes are currently open, but the right two will remain closed through the end of the day.
Bridge maintenance will work through the night to analyze repairs, the Department of Transportation said they will inform of any future closures as soon as Saturday.